'It's important to be reminded that we're dealing with people and our neighbors'
After what some voters called an unusually contentious election in Rappahannock County, newly-elected officials, incumbents and former candidates are hoping to see the community move forward past the incendiary rhetoric.
One place almost everyone can find common ground, the former candidates said, was in how much people care about the county.
"I think that people are very invested in this community, and I think that people are very invested in the outcome of the future … And I try and view it as something that is positive," said Stonewall-Hawthorne Supervisor-elect Van Carney.
For the last several months, hundreds of campaign signs for local elections lined roads and highways in Rappahannock County, community members engaged in political debate in local Facebook groups.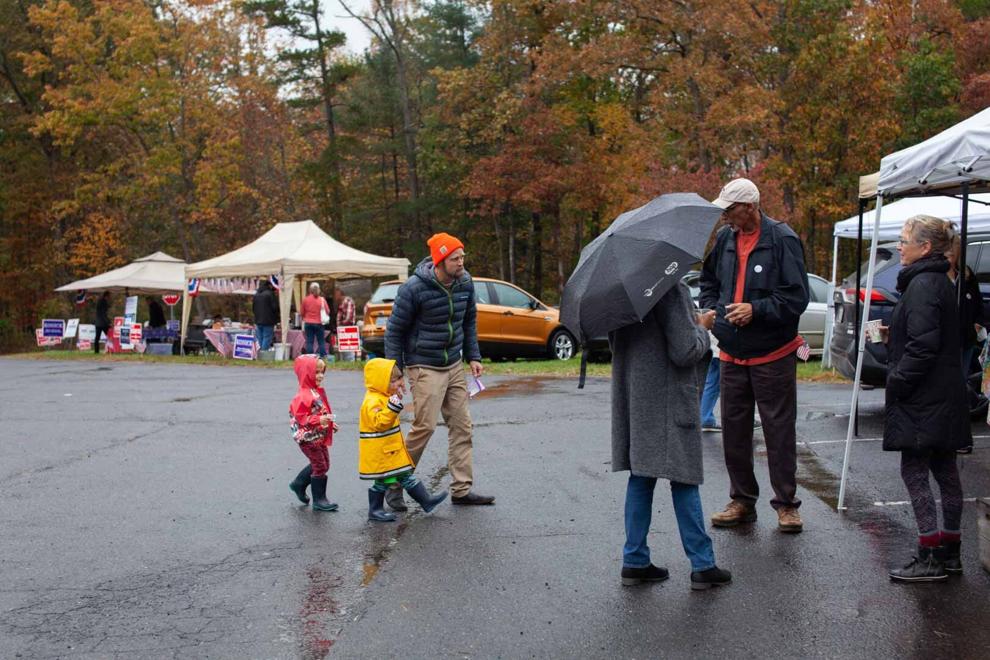 In the lead-up to the election, the Rappahannock News saw an unprecedented surge in letter submissions from community members about the local races. The paper's Oct. 28 edition before the election included 7 pages of community commentary.
The Board of Supervisors race in the Stonewall-Hawthorne District was the subject of dozens of letters, with people either endorsing or opposing former candidates Van Carney, who won the race with 53% of the vote, and David Konick, a local attorney. 
Konick, despite a checkered past that includes making acerbic and homophobic comments among other controversies, was widely endorsed for his experience in office and understanding of local zoning ordinances.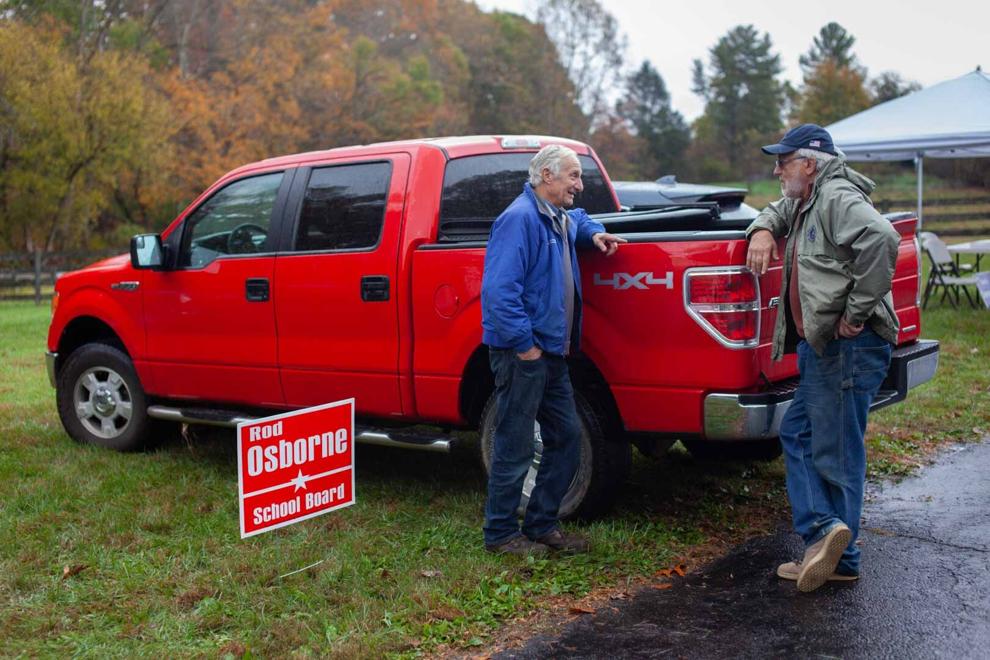 Some who opposed Konick said they were concerned he would have a difficult time working with people who disagree with him. Konick did not respond to a request for comment for this report.
Carney, who owns Pen Druid Brewing in Sperryville, said he intentionally stays away from social media and "online chatter," but was encouraged by how many showed they were engaged in local politics, no matter who they planned to vote for. 
Carney said he looks at the issue of broadband accessibility as something that might be able to unify people and the county, and that many of the voters he spoke with wanted to see an expansion of affordable and reliable broadband.
"I think that just having open, honest conversations with keeping the tone civil, and really listening to constituents and the citizens of Rappahannock, I think is gonna go a long way," Carney said. 
Lilla Fletcher, who ran as a write-in candidate for School Board in the Piedmont District and lost, had on display old photos of families who have roots in Rappahannock County at her booth at the polls on Election Day to remind people that we're all neighbors. 
"I think that no matter what, at the end of the day, it's important to be reminded that we're dealing with people and our neighbors, even if their ideals or our belief systems might differ," Fletcher said. "I think that everyone has a hope that Rappahannock is gonna stay beautiful and be this small-town place where you can really trust your neighbors."
Fletcher said she learned along her campaign that much of the community is misinformed about what's going on in Rappahannock County Public Schools, specifically the false belief that critical race theory is taught.
"If you're concerned about the School Board or the Board of Supervisors, go sit in on a couple of meetings, find out what's really happening," Fletcher said. "They're public for a reason, and that reason is so that they can be transparent and so that we can know what's going on."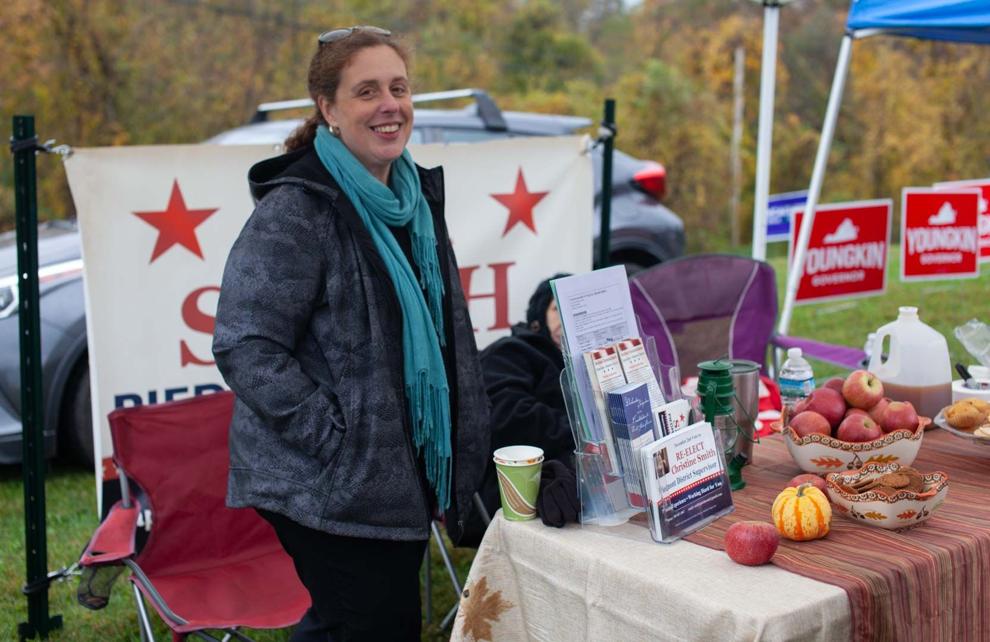 Piedmont Supervisor Christine Smith, who was re-elected, wrote in an email "that the best way for the Board and County to move forward is for the Board to get to work… The need to work together mends all kinds of fences." Smith did not return further requests for comment. 
The national political climate's role?
The effects of national politics could be seen in the School Board races, especially on issues like masking and vaccines. Both School Board incumbents, Rachel Bynum of Piedmont and Larry Grove of Stonewall-Hawthorne, won their respective reelection bids.
Fletcher said it was frustrating to see the term "critical race theory" get thrown around in discourse about the School Board races when the Rappahannock County Public Schools don't teach the university-level theory for how race plays in power structures.
At a candidate forum hosted by the Rappahannock News and Businesses of Rappahannock, an audience member asked former Stonewall-Hawthorne District School Board candidate Rod Osborne, who lost his race to Grove, if he could define critical race theory. The audience member, Mary Sherman-Willis, noted a campaign mailer from Osborne that said critical race theory has no place in the Rappahannock County Public Schools. 
Osborne said he knew what the theory was and said the theory is "being taught in schools around us." Osborne mentioned Loudoun County, where the county's school board was the subject of national media attention as the district battled with parents concerned that the theory is being taught. The district has said the theory is not being taught.
"They may call it by a different name, but a horse of a different color is still what it is," Osborne said at the forum. Osborne did not respond to a request for comment for this report.
The opposition to critical race theory was popularized during former President Donald Trump's final year in office, and the idea that schools are teaching kids they are "inherently racist" based on the color of their skin. Some academics say that's a mischaracterization of the theory. 
Virginia Governor-elect Glenn Youngkin, a Republican, campaigned on giving parent's more choice over what their kids learn in school, and Youngkin overwhelmingly won Rappahannock County with 59% of the vote.
Bynum said she does think national politics played a role in how candidates campaigned leading up to Election Day, but that wasn't necessarily reflected in the results.
Bynum is a staunch supporter of mask mandates, an issue that was debated among the School Board in August ahead of the start of the school year. She was among the School Board minority in pushing mask requirements in Rappahannock schools before they were ultimately mandated by the state. 
Mask mandates have also become a national issue as more contagious COVID-19 variants continue to infect younger populations. Fletcher and Obsorne both campaigned on giving parent's the choice to mask their children, rather than making them a requirement.
"I think especially the School Board challengers were motivated by issues that were broadcasted by the larger far-right corner of the Republican Party," Bynum said. "But I think a lot of traditional Republicans didn't see it as a Democrat/Republican issue, which shouldn't be in any of our local races."
Bynum said she thinks the School Board and community members can find common ground on issues like wanting to keep school open and safe, as well as making up for learning lost amid virtual instruction.
"I think that we all always have strong opinions because we care about the future of the community," Bynum said. "...I think that the word 'polarizing' is a buzzword that we are into right now. I think we're pretty passionate about this community. All in all, I think it was channeled into the election."
---
---