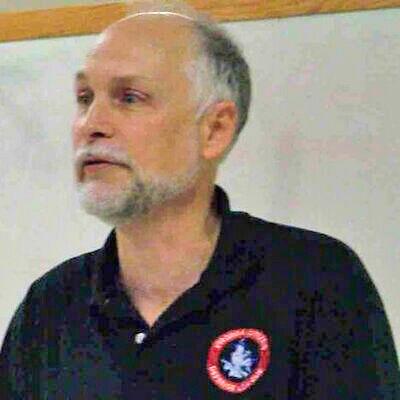 Philip Van Cleave, president of the Virginia Citizens Defense League, told the Rappahannock News on Friday, Jan. 15 that his personal Facebook account was suspended last week in advance of the organization's peaceful annual Lobby Day in Richmond.
This suspension came on the heels of Mailchimp suspending its email marketing service to the VCDL earlier in the week citing a "possible policy violation," according to Van Cleave.
In a message to subscribers, Van Cleave said that the VCDL was unable to "find any policy that was broken (other than being pro-rights)." 
"It's complicated but I think morally they're wrong [to suspend accounts] with the exception that they have hardcore evidence that somebody was truly commiting crimes," Van Cleave said to the Rappahannock News. "But just because you don't like someone's philosophy on life? That's just not right."
Mailchimp has not responded to this reporter's request for a statement regarding the suspension of VCDL's account. 
Van Cleave disputed both suspensions, to no avail. "[Facebook] immediately came back with, 'Well, your violation is so severe we're not going to be able to restore your account.'"
"I'm concerned about our first amendment," Van Cleave continued. "They're shutting us up, they're silencing our voice. … It doesn't feel like America when you can no longer speak freely. … They don't have a legal obligation, but I think they have a moral obligation to [allow free speech]. In this case, people are doing stuff peacefully but [they think we] just have the wrong … political philosophy and we're being shut down for that."  
Richmond Mayor Levar Stoney said officials had been planning for weeks for Lobby Day, an annual event in Virginia's capital city which last year attracted thousands of gun rights activists. Historically, Lobby Day has been scheduled to coincide with the first day of the general assembly's annual session. 
Though the VCDL organized a vehicle caravan rather than an in-person rally this year, the city was on high alert. The Virginia State Capitol boarded up its windows on Thursday, and in an abundance of caution leading up to the inauguration authorities canceled permits for a number of events on capitol grounds. 
Stoney said explicitly that "violence and the insurrections … we saw at our nation's Capitol will not be tolerated in Virginia's capital."
But Van Cleave, a former sheriff's deputy, insisted that Lobby Day is "not a protest" and that in 25 years "we've never had a single problem." 
"We're being lumped in I guess with somebody," Van Cleave said. "But we're not anything like what they're claiming we are. In fact we're working with the police doing our best to make sure that Lobby Day is another safe and peaceful event."   
"Lobby Day is about lobbying the general assembly [for citizens] to meet with their legislators and to have a big rally. Basically the message is to the general assembly we don't want gun control," Van Cleave said.
Van Cleave told the Rappahannock News that he was not in Washington, D.C. on Jan. 6 and had "nothing to do with" the storming of the U.S. Capitol. "Our organization didn't put anything out at all about it," Van Cleave said. "It wasn't in Virginia, it wasn't gun rights, it wasn't on our radar."
---
---