Fallout of U.S. Capitol breach reaches Rappahannock County 
'The greatest political tragedy that the country has had since the Civil War'
Newly elected Republican Rep. Bob Good hasn't even found his way around the hallowed halls of Congress and already one of the largest newspapers in Virginia's 5th congressional district is demanding his resignation for helping to "strike the matches" that ignited last week's insurrection against the United States.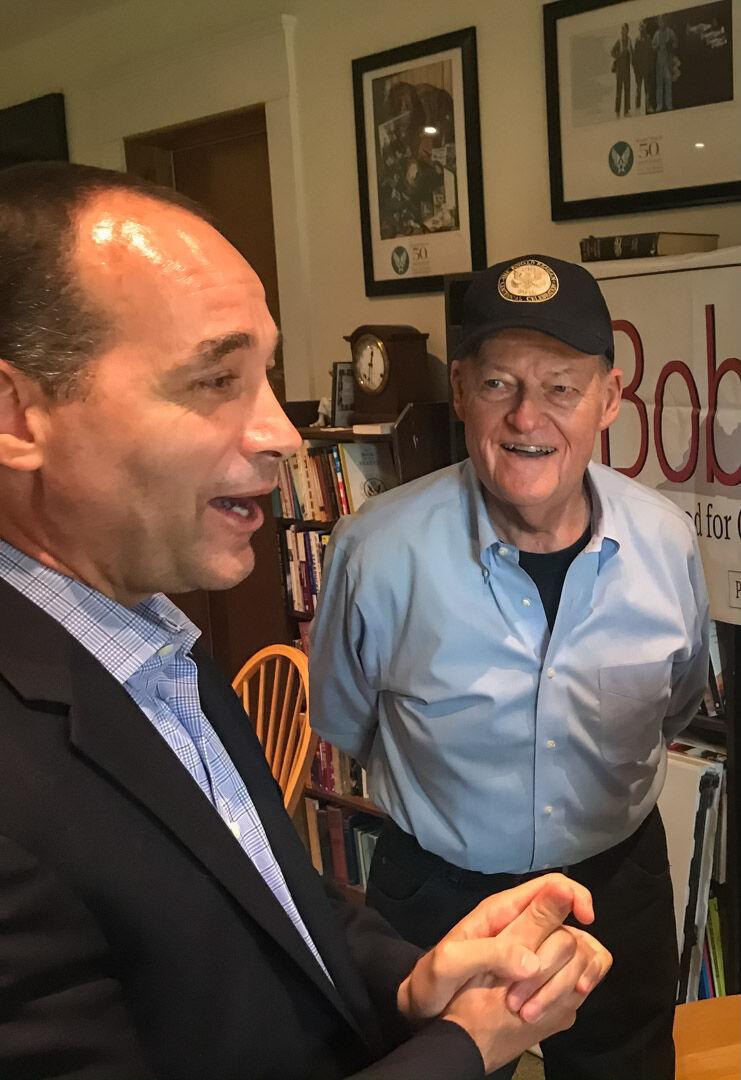 Similar complaints are being lodged by some Rappahannock County residents against Jackson District Supervisor Ron Frazier, who readily confirms participating in the march on Capitol Hill in protest of Congress certifying President-elect Joe Biden's victory.
"So, please, today, submit your resignation," the editorial board of the Danville Register & Bee demanded of Good, a self-described "biblical conservative" who hours after the bloody breach of the U.S. Capitol "proudly" joined other select GOP lawmakers who continued to call into question the verified votes of millions of Americans.
"Turn in your shiny new pin and close your new office. You aren't fit to serve. And we certainly don't want you representing us," the Southside Virginia newspaper wrote in an editorial, charging that Good's rhetoric "helped strike the matches that Trump and his allies used to ignite them to action by supporting his preposterous and unfounded claims of election fraud ... 
"They invaded, they damaged, they confronted security personnel, and there were injuries and even deaths. And you are just as guilty as they were," opined the newspaper.
Meanwhile, Frazier said he was among the supporters of President Trump who marched on the Capitol complex last Wednesday, but he stressed that he was not part of the unruly mob that forced its way into the world's most symbolic building, killing one U.S. Capitol Police officer and injuring more than 50 others — 15 of the officers requiring hospitalization for mostly head wounds.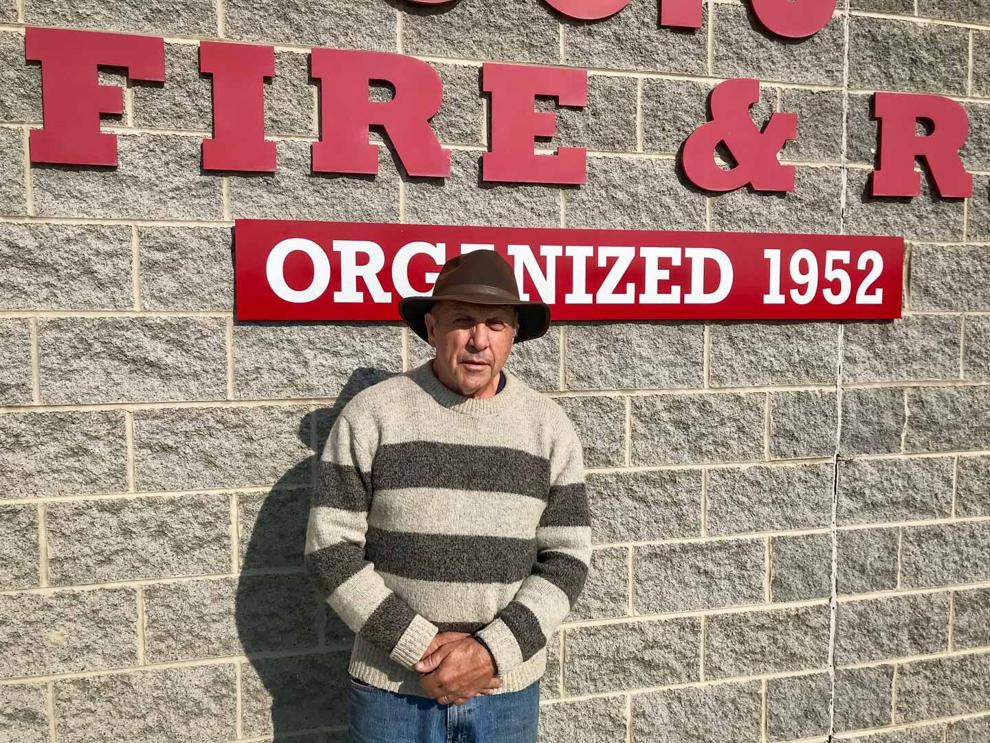 Frazier posted on social media during those tense hours: "We were on the ground. Not sure about any property damage but a woman that tried to breach was shot."
Declining for safety reasons to speak by phone to this newspaper while en route home from the so-called "Save America" rally, Rappahannock's longest serving elected official responded by email Friday night: "I was on the East Front of the Capitol and saw nothing that was remotely disturbing." 
"If Ron Frazier was 'on the ground' on the East Front of the Capitol, he was in a restricted area and had crossed police lines. He was breaking the law," reacted Mary-Sherman Willis, chair of the Rappahannock County Democratic Committee.
"As our representative on the Board of Supervisors, he swore an oath to defend the Constitution and uphold the laws of Virginia. So much for that oath. At the very least, he deserves censure," she said.
However, as far as the BOS chair is concerned, such a reprimand is unmerited.
"Mr. Frazier is known to travel to DC to hear the President speak," Supervisor Debbie Donehey explained to this paper. "As far as I know, Mr. Frazier was on his way home when the trouble started. Unless something has changed, the grounds around the Capitol are public." 
Rappahannock Republican Committee Chair Terry Dixon similarly argued that Frazier attended the Trump rally "peaceably, our First Amendment gives any American the right to freely assemble and censuring anyone for exercising his or her rights guaranteed by our Constitution undermines our Republic."
As for Good's reluctance to formalize Biden's victory on the heels of the deadly mayhem, Dixon told the News: "I am in complete agreement with Congressman Good in his vote last week to not certify the election results. The results should not have been certified until a more thorough investigation was completed to ensure a free and fair election. Without election integrity and everyone's faith in the process, the ideals of our great country will be compromised."
Good explains his voting
After voting not to certify Biden's victory, Good stated that "sufficient evidence of fraud" existed during the November election, despite former Attorney General William Barr, one of Trump's most ardent supporters, announcing to the American public there was none.
Good objected to certifying the electoral votes of six states — Arizona, Georgia, Michigan, Nevada, Pennsylvania, and Wisconsin. 
Opting not to be interviewed by the Rappahannock News in the days following the Capitol breach, Good on Tuesday issued a statement to this newspaper: "My vote last week was not just about the 2020 presidential election, it was about all future elections and Congress doing its constitutional duty to ensure election integrity.
"This objection was not unprecedented. In fact, Democrats have opposed every single election certification for the opposing party for the past two decades. What was unprecedented about the 2020 objection to the electoral college certification was the amount of members who joined in objecting. Nearly two thirds of the House Republicans objected, along with a handful of Senators."
The congressman added that "what remains even more unprecedented is calling for the removal of a president just days before he is scheduled to leave office. 
"President-Elect Biden ran his campaign claiming to be a 'healer' and a 'unifier.' The theme for his inauguration is 'America United.' It is time for him to prove that he means what he says. He should call on Speaker Pelosi, Senate Democrat Leader Schumer, and all Democrats in the House and Senate to end this threat of impeachment proceedings," Good said.
"President-Elect Biden should demonstrate leadership, not remain silent in the face of calls for partisan retribution that will only further deepen and harden the division in our county." 
Former senator weighs in
One Rappahannock resident who knows the U.S. Capitol like the back of his hand is former longtime Sen. J. Bennett Johnston, Jr., who represented Louisiana on Capitol Hill from 1972 to 1997. A Democrat, he served alongside Joe Biden in the Senate for 24 years, and both were in the same freshman class of lawmakers.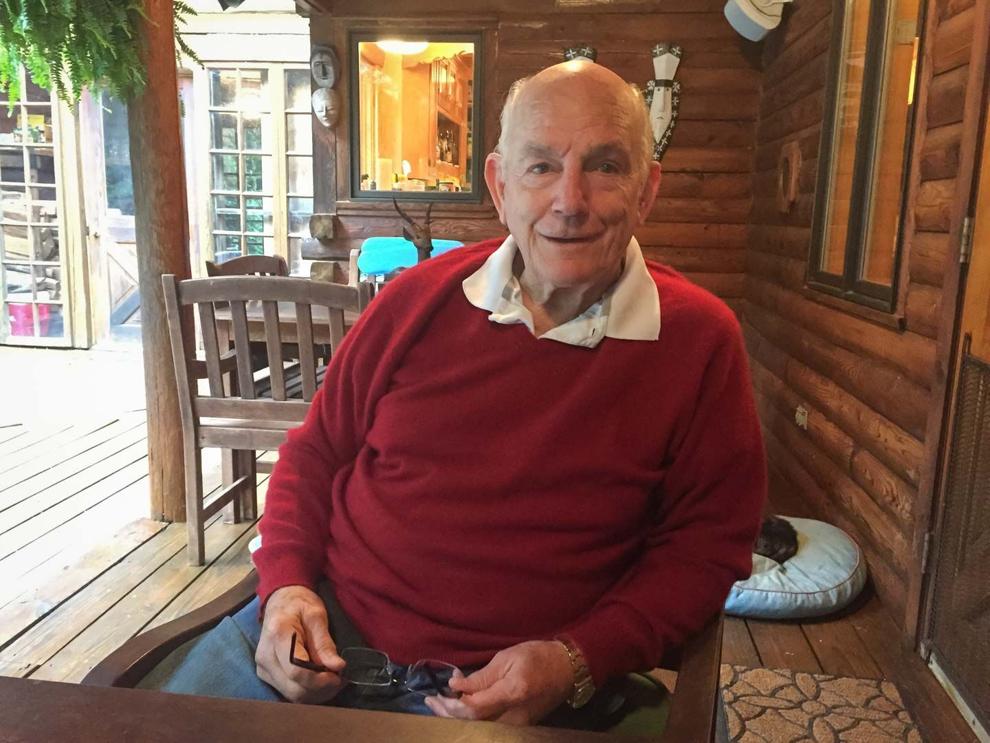 Johnston, like few others, also knows what makes conspiracy theorists and extremists in this country tick, having faced a surprisingly formidable 1990 election challenge from Republican neo-Nazi and onetime grand wizard of the Ku Klux Klan David Duke. Despite outspoken racist and anti-Semitic beliefs, Duke captured 607,391 votes (43.5 percent) in the Louisiana race.
"It is just astonishing that it could happen," Johnston said of the Capitol invasion by fervent Trump supporters. "It is so catastrophic and … the greatest political tragedy that the country has had since the Civil War. 
"I have no doubt," he said, "that as a legal and historic matter that, first of all, the election was entirely fair and legally run. And second, that the offenses committed by the president were clearly within the ambit of high crimes and misdemeanors as stated in the Constitution."
Johnston, who attended Washington and Lee University in Lexington and the United States Military Academy at West Point, added: "My real concern is the effect this will have on divisions in the country. I don't think there is anything you can do to convince a very large portion … of the Republican base that the election wasn't unfair and the president was being treated unfairly.
"That does not mean that you should do nothing about what happened. But I'm concerned that a [second] impeachment [of Trump] may do more harm than good in terms of dividing the country," he said. "Biden has stated that one of his principal purposes is to unite the country. And you'll notice that he has not taken a position on impeachment.
"I'm wondering if we should not leave it in his capable hands," he said of the president-elect. "He possesses … immense intelligence, wisdom and judgment, and I think he's equal to the task of uniting the country."
That said, Johnston reasoned to the News: "You can't talk to these people who believe Trump is the greatest president that we've ever had."
---
{ Sign up for the C-19 Daily Update, a free newsletter delivered to your email inbox every morning. }