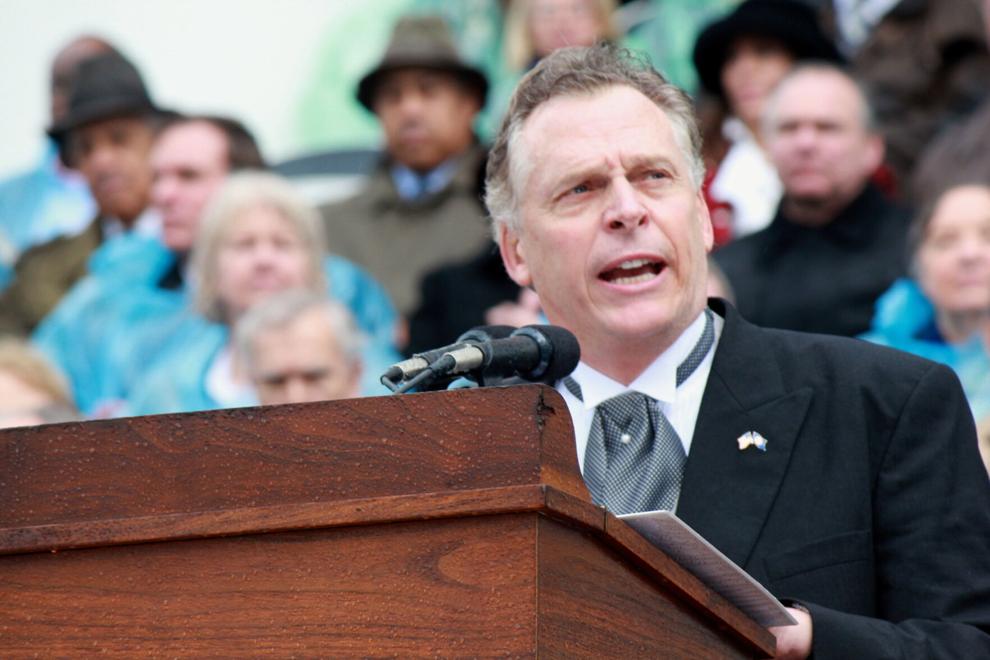 Former Gov. Terry McAuliffe won a resounding victory in the Democratic primary Tuesday to run for the state's top office again.
McAuliffe will face another Fairfax County resident, Republican Glenn Youngkin of Great Falls, in the November general election.
McAuliffe was outpacing second-place Jennifer Carroll Foy, a former delegate from Prince William County, who had 20%, according to preliminary vote totals from the Virginia Department of Elections. 
State Sen. Jennifer McClellan or Richmond was in third place with 12%, followed by Lt. Gov. Justin Fairfax with 4% nd Del. Lee Carter of Manassas with 3%.
Virginia governors are not allowed to succeed themselves.  If he wins in November, McAuliffe would just the second governor in modern times to serve two terms. The first was Mills Godwin, who was elected as a Democrat in 1965 and as a Republican in 1973.
McAuliffe was scheduled to appear at an event Tuesday evening in Tysons.
Races were much tighter Tuesday for Democratic nominees for the state's other two top offices – lieutenant governor and attorney general.
According to data from the Virginia Public Access Project, McAuliffe had raised almost $15 million for his campaign through the end of May, compared to under $5 million for Carroll Foy and about $3 million for McClellan.  Fairfax and Carter never gained much traction, with Fairfax raising only about $330,000 and Carter raising just under $250,000.
Foy, who represented the 2nd District in the House of Delegates from 2018-2020, resigned her seat late last year to focus on her run for governor.  The 2nd District includes portions of Prince William and Stafford counties.
Carter took a different approach, choosing to run for governor as well as for re-election to his 50th District seat in the House, to which he was first elected in 2017.  He faced two opponents in the Democratic primary for that seat Tuesday.
Youngkin was nominated by Republicans in May in an unassembled convention using ranked-choice voting, in which he outlasted six other candidates.  He retired last year as president and co-CEO of the Carlyle Group, a global investment firm where he worked for 25 years and his net worth has been estimated at over $250 million, allowing him to self-finance his campaign.