Primary turnout in county was lower than in 2017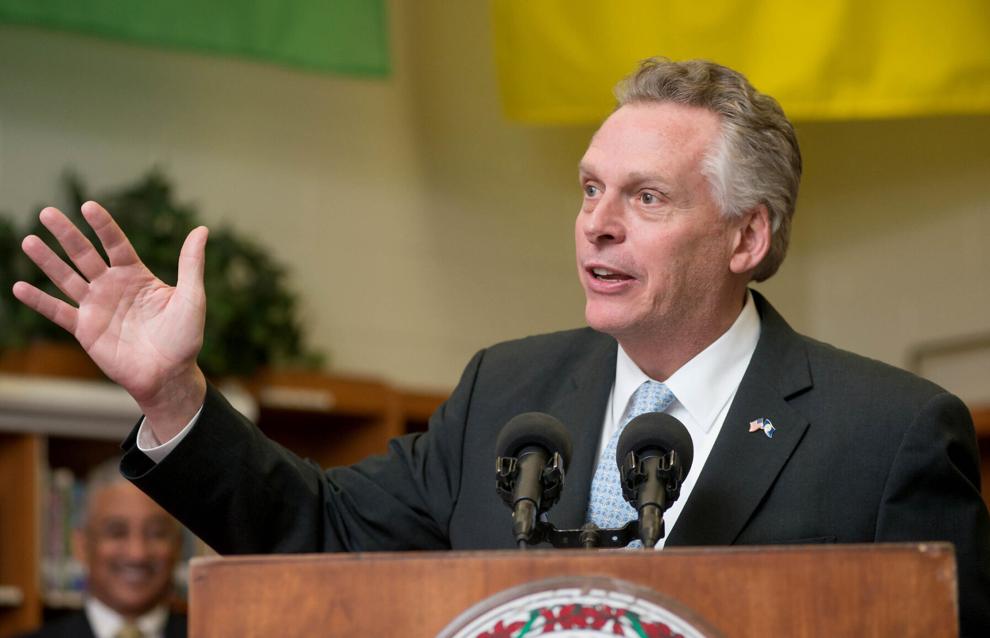 Hardly an hour went by on Tuesday night before Terry McAuliffe was called as the Democratic Party's nominee for governor in Virginia, as predicted. The former governor will run against Republican Glenn Youngkin in the general election in November to win back his old job.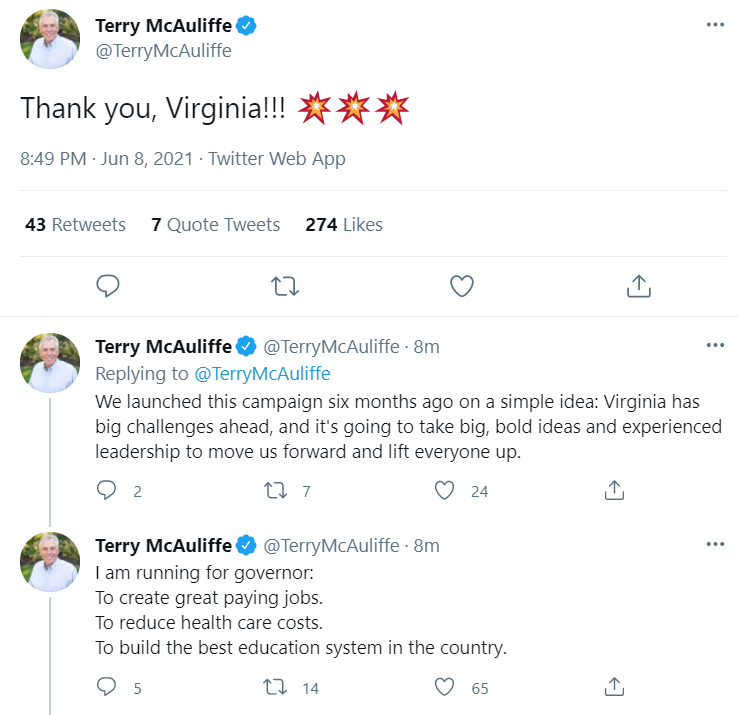 At 8:49 p.m. McAuliffe posted a thread on Twitter: "Thank you Virginia! We launched this campaign six months ago on a simple idea: Virginia has big challenges ahead, and it's going to take big, bold ideas and experienced leadership to move us forward and lift everyone up. I am running for governor: To create great paying jobs. To reduce health care costs. To build the best education system in the country. Together, we can move Virginia forward and lift everyone up."
With 97 percent of precincts reporting as of Wednesday morning, McAuliffe earned 62.3 percent of the statewide vote and leaving the runner-up, former delegate Jennifer Carroll Foy, with only 19.8 percent. Jennifer McClellan finished third with 11.6 percent, followed by Lt. Gov. Justin Fairfax with 3.5 and Del. Lee Carter with 2.8. All in all, 486,383 Virginians cast ballots in the race.
In Rappahannock County, 594 primary voters broke similarly for McAuliffe, who finished the night with 69 percent of the county vote. Turnout was 9 percent lower than it was in 2017, 656 Rappahannock voters cast ballots in the 2017 Democratic primary.    
Susan Swecker, chair of the Democratic Party of Virginia, praised McAuliffe's "proven track record of improving the lives of working families across Virginia" and his "bold vision to continue that progress" in a statement on Tuesday evening.
"The incredible outpouring of support Terry has received during this primary is just the latest sign that he has what it takes to win in November and keep moving Virginia forward," Swecker said. "With Glenn Youngkin following in Trump's footsteps and embracing the worst elements of the GOP's extremism, we need a proven leader who will continue the progress Democrats have made. There's nobody more ready to do that than Terry McAuliffe."
Rich Anderson, chair of the Republican Party of Virginia, delivered a message with a rather different tone. "Virginia Democrats have nominated a career politician with a record of broken promises, who is intent on dividing our Commonwealth. Eight years ago, then-Governor Terry McAuliffe spearheaded the leftist liberal policies that have made Virginians less safe, made Virginia more expensive to raise a family, and squashed economic opportunity."
As for the Democratic nominees for lieutenant governor, Del. Hala Ayala led her opponents Del. Sam Rasoul and Del. Mark Levine by 14 points. The closest race was between the two candidates for attorney general, with incumbent Mark Herring leading Del. Jay Jones by 13 points. 
This year the general election falls on Nov. 2.
---
---