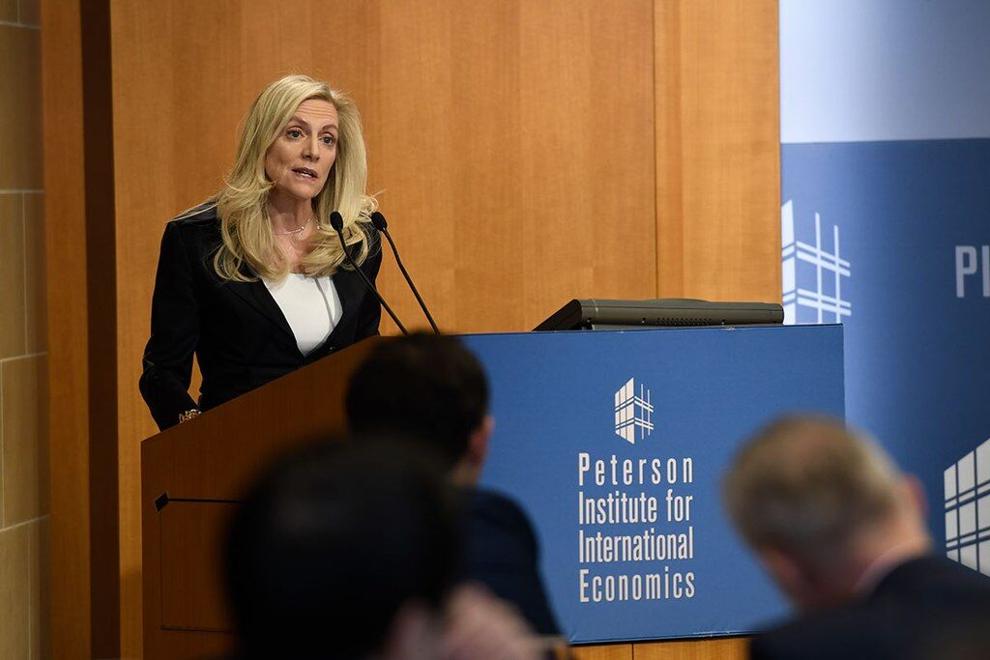 That dollar bill you'll be carrying around in your wallet come 2021 could be signed by the owner of a farm on Piedmont Avenue in the town of Washington.
U.S. Federal Reserve Board Governor Lael Brainard is said to be a leading contender for the position of Secretary of the Treasury in President-elect Joe Biden's administration, which begins on Jan. 20, 2021.
If nominated and confirmed, Brainard would become the first woman to hold the Cabinet position.
Brainard and her husband, Kurt Campbell, are owners of Iron Bell farm, which is within walking distance of Main Street in Washington. They also have a home in Washington, DC.
---
---
Analysts from Wall Street to Washington have kept busy in recent days perusing Brainard's formidable resume, although discussion of her potential nomination came well before Biden won the presidency and her name was first floated to replace Steve Mnuchin.
"There could be a tug of war between progressives and more moderate Democrats, but many people would prefer someone with both a deep background in economics and monetary policy," Prudential Financial Chief Market Strategies Quincy Krosby recently told CNN Business, adding that Brainard effectively checks both boxes.
Whether there would be agreement within the Bernie Sanders wing of the party, which wants the economy steered in a more progressive direction, remains to be seen. Still — short of Elizabeth Warren getting the nod to fill the Treasury post — Brainard could wind up being more appealing to the progressives than others who don't possess her economic strengths.
Brainard, who did not return a Monday phone call from the Rappahannock News, could also help soothe the concerns of Republicans and business leaders, who fear higher taxes and stricter regulations under the coming Biden administration.
Wall Street, overall, gives thumbs-up to Brainard, given her grasp of the nation's economic woes brought on by a relentless COVID-19 pandemic.
Prior to joining the FED, Brainard served as both Under Secretary of the Treasury for International Affairs and Counselor to the Secretary of the Treasury. She's also been Deputy National Economic Adviser and Deputy Assistant to the President, serving under both presidents Clinton and Obama.
Campbell was Assistant Secretary of State for East Asian and Pacific Affairs. He's also been a director within the White House National Security Council, deputy special counselor to the President for NAFTA, served as chief of staff (International) and White House Fellow at the Treasury Department, and is a former special assistant on the Joint Chiefs of Staff. He is vice chairman of the Pentagon 9/11 Memorial Fund.