Editor's note: The following responses have been edited for brevity and clarity as all candidates responded to questions in real time over the phone. The Rappahannock News has not fact checked the claims made by any of the candidates.
Lee Carter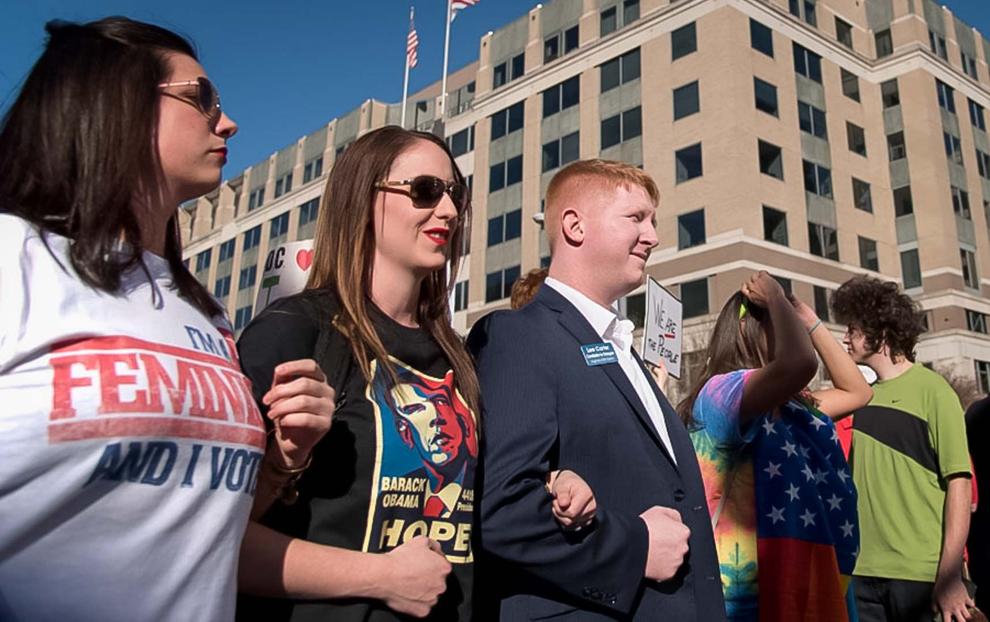 What sets you apart from the other candidates in the race? 
I don't come from a normal background for a politician. I'm an enlisted Marine Corps veteran and an electronics repairman by trade. I got involved in Virginia politics originally because I got hurt at work and it was that experience dealing with the workers comp commission that made me realize something had to change. Since that day, I have been fighting tooth and nail to make life better for working people, both in and out of the workplace. I'm fighting to transform Virginia from a place that calls itself a Commonwealth to a place where wealth is actually common. Also, I'm the only candidate in this Democratic primary who is fighting for a health care system that actually guarantees that you can see a doctor when you need to, regardless of how much is in your wallet. And I'm the only candidate in this Democratic primary who has never taken a single dime from fossil fuel corporations and the only one who has never taken a single dime from big banks. 
Tell me what you see as the biggest barriers to the commonwealth becoming a place where wealth is common?
I think the biggest barrier is our tax code. With our individual income tax in Virginia, the highest bracket begins at $17,000. So what that means is if you make minimum wage, you're in the same tax bracket as a billionaire. And that's absurd. Also, our corporate income tax is far too easy for big corporations to evade — only corporations that are headquartered in Virginia pay Virginia's corporate income tax. So that means that if a company wants to evade Virginia's corporate income tax, all they really have to do is get a P.O. box in Delaware and "move their headquarters." So the wealthiest Virginians at the massive corporations are not pulling their weight, and that leaves the burden of operating Virginia's government on working people that are trying to make ends meet. 
We gave Amazon $1.8 billion in cash and tax breaks and infrastructure upgrades to bring their headquarters to Northern Virginia. But Northern Virginia doesn't have a joblessness problem, Northern Virginia has an affordability problem. So when you bring a big headquarters like that into an area that doesn't have a joblessness problem, it makes the affordability problem much worse and ignores the areas of Virginia that actually do have joblessness problems. So, we've got to completely rethink our economic development system. 
How do you plan to appeal to Democrats in the primary and all Virginians in the general? 
The approach that I'm taking in this primary is the same approach that I will take in the general, which is fighting for fundamentally different solutions to our problems than everyone else in Virginia politics and actually getting at the root cause of inequality, which is ownership of business.
In the spirit of coalition building, is there anything you see Glenn Youngkin advocating for that you agree with?
There's nothing I see Glenn advocating for that I believe. He's this massively wealthy private equity guy, he's making the jump from the board room to try to get into the executive mansion. And the only reason that guys like that make that jump is because they think they can make money off government. He's exactly the kind of person that you shouldn't trust, because he's clearly only in this for himself and he will say whatever he thinks he has to say to get elected. And I don't want a governor like that — I don't know anyone who really wants a governor like that.
Justin Fairfax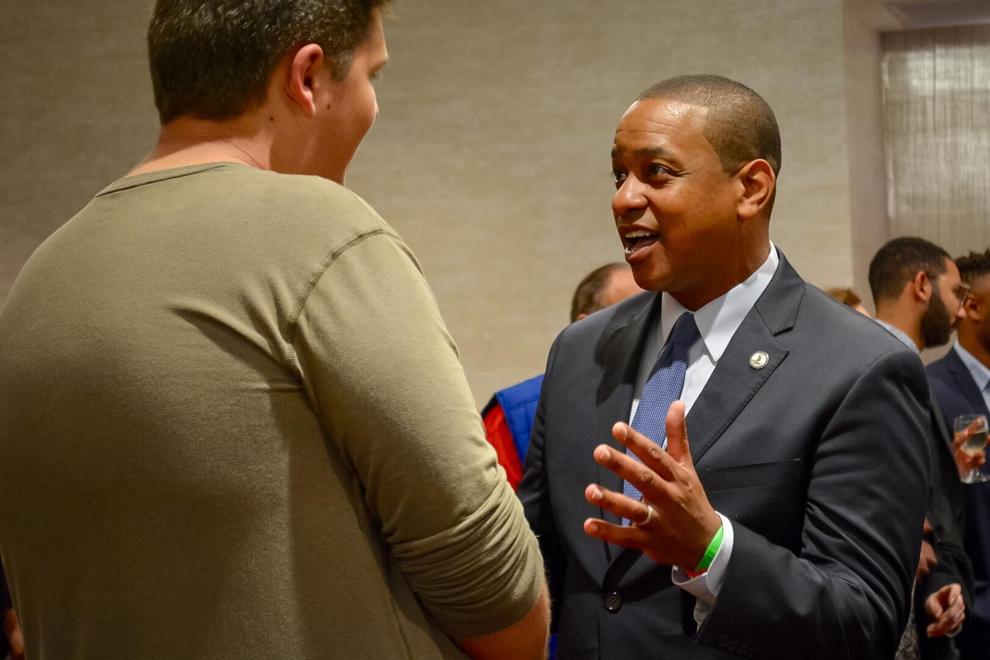 What sets you apart from the other candidates in the field?
The experience that I've garnered serving all eight million Virginians as Lieutenant Governor — and being part of the most progressive administration in the history of Virginia — really sets me apart. We've accomplished some historic things, from abolishing the death penalty to my tie-breaking vote to expand Medicaid to 550,000 more Virginians, to my tie-breaking vote to legalize marijuana here in Virginia. We've been able to create tremendous lasting progress here for all Virginians. The work that we've done and the vision that we set out, including making the most historic investments in education in the history of Virginia with our 40-30-10 plan, which would rebuild and reimagine all K-12 public schools in Virginia that are at least 40 years old with a $30 billion investment over 10 years, and raise teacher pay above the national average for the first time in the history of Virginia, guaranteeing every young person a summer enrichment opportunity. That's a vision that I think will transform public education in Virginia and create opportunity for everyone in every part of the Commonwealth.
Already 151 Rappahannock voters have cast their early or mail-in ballots for the state-run primary election on June 8, according to the county voter registrar. The primary will determine the Democratic nominees to become the commonwealth's next governor, lieutenant governor and attorney general.
A lot of your opponents are also talking about investing in schools and raising teacher pay above the national average. Why is your plan better?
We were the first ones to outline this transformational plan nearly a year ago. I think that people saw that our vision was one that really focused on creating opportunity for all Virginians. We laid out this plan first, to raise your rates of teacher pay above the national average, for the first time ever in Virginia's history, and we really have led on those things. I think those are reasons that people have really gravitated toward the planned program that we've set forth.
How are you appealing to Democrats in the primary and to all Virginians in the general?
The vision that we've set out is one that does appeal to really all Virginians, because it's about lifting everybody up. And I think it's something that Democrats certainly support, but also, those who identify with other political affiliations still see tremendous value because it's really about all of our children and all of our families, and also energizing our economy here in Virginia, creating jobs for everyone. So this is a vision. I think that's powerful, both in the primary and in the general election as well.
Is there anything you can see yourself agreeing with Glenn Youngkin on, policy wise?
We haven't really heard much from him about what his plans would be, so we don't know exactly what he would propose in terms of education and criminal justice reform and the other issues that are at the heart of voters' concerns. But what we do know is that the issue that he really is focused on — elections — is one where we have always prioritized expanding access to the ballot box and making sure that more people can vote. Their vision has been one of suppressing the vote, restricting people's ability to vote. It's a very stark contrast. 
Where do you see yourself on the spectrum when it comes to compromise? How do you know when to hold firm and when to negotiate? 
I think you have to stick to your principles, but I think often in politics people spend 90 percent of their time on the 10 percent of the things that we disagree on, as opposed to focusing on those areas where there is tremendous common ground. For example, raising the minimum wage creates more opportunities all throughout the Commonwealth for higher paying jobs and for more educational access. These are issues that I think we can make progress on across the political spectrum, because they really are not Democratic or Republican areas, in terms of wanting to create more opportunity for everyone, they really belong to all of us. 
Jennifer Carroll Foy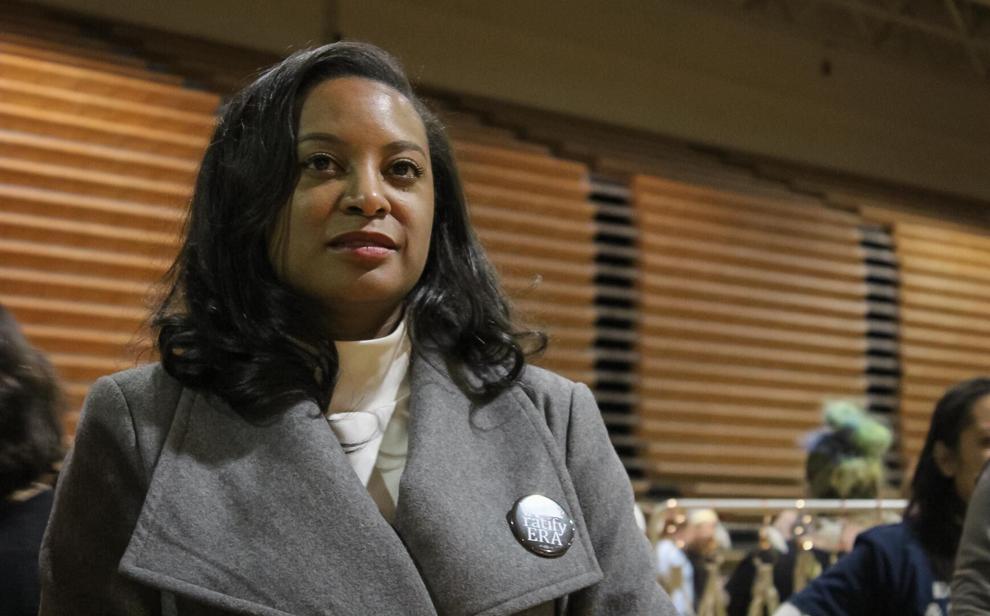 What sets you apart from the other candidates in the field?
I've dedicated my life to public service here in Virginia as a former public defender representing Brown, Black and poor Virginians, helping them navigate a broken criminal justice system; as a foster mom for almost a decade, helping our abused and traumatized kids; and as a community organizer registering people to vote; and of course, as a state legislator passing bills and budgets to uplift working families all throughout Virginia. I think something else that also separates me from everyone else is that Virginians know I'll stand shoulder to shoulder with them and not special interests. I was able to pass legislation to clean up toxic coal ash where lead, arsenic and mercury were seeping into people's drinking water in my district in Prince William County. That's what Virginians are looking for, someone who will always do what's right for the people in Virginia.
How do you plan to appeal to Democrats in the primary and to all Virginians in the general?
The fantastic thing about my campaign is that I have plans to uplift all Virginians, no matter where they are, who they love or how much money they make. I have something for rural and southwest Virginia, with my refundable working families income tax credit, where Virginians making $20,000 or less will be able to have money to pay for child care and education and their rent. I can tell you that addressing environmental racism is a top priority, because one of the reasons that Black and Brown communities had higher contraction and mortality from COVID-19 is because we're more likely to live near coal ash ponds and nuclear power plants and pipelines, causing us to have more negative health outcomes. We're talking about investing in reinsurance programs so more people can afford safe, quality health care. We're talking about totally funding education, something that helps us have a path of promise. I am the only gubernatorial candidate who has plans to bring in $8 billion of new revenue to Virginia in the next 10 years, to find our bold policies that will help so many communities that have been ignored, neglected or left behind.
What is something you think Gov. Ralph Northam has done well, and what do you think we need to improve upon?
I think that Governor Northam has done well to lead the charge in addressing gun violence. Here in Virginia, we were able to pass universal background checks and one-gun-a-month rules, and end the gun show loophole, in addition to having red flag laws. But we still have a ways to go. And so as governor, I will pass the most substantive legislation that will truly address gun violence in Virginia: an assault weapons ban and ending the new sale of high capacity magazines. 
One of the things that we've definitely learned from this pandemic is that we need to ensure there's more transparency and accountability throughout all of our agencies. We want to make sure that our agencies know that accountability, transparency, and continuing to keep the public fully informed and aware of things are our top priorities.
Do you believe you have anything in common with Glenn Youngkin policy-wise? 
I do not think that Glenn Youngkin and I have too much in common policy wise. I believe that more people should have access to health care, he disagrees. I believe that women should control their own bodies and their futures and their lives, he doesn't agree with that. And I believe that more people should have access to democracy, and he wants to ensure that the least amount of people have access to the ballot as possible. So there are substantive issues that we do not agree on. However, the one thing I would agree on is the fact that we both love basketball, so when this thing is over I'll see him on the basketball court.
Terry McAuliffe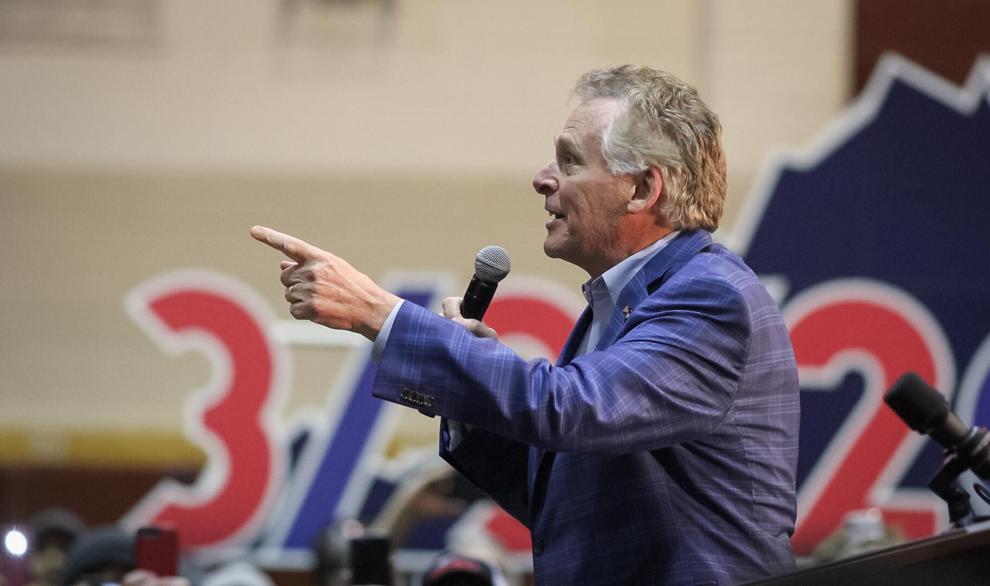 What sets you apart from the other candidates in the field? 
I'm running on a campaign of big bold ideas. I have 14 very specific policy proposals. COVID has been so devastating for so many families — 182,000 Virginians have lost their jobs, 700,000 Virginians don't have access to health care, 260,000 Virginians are under threat of eviction. As bad as COVID has been, I think this gives us a real opportunity to build a world-class equitable education. We have tried to do it on the cheap in Virginia for way too long. We're actually 50th out of 50 states on average teacher pay compared to the average pay of our citizens. That's disgraceful for the 10th wealthiest state in America. As governor before, I inherited a gigantic deficit of 2.4 billion and I left a gigantic surplus four years later, $200,000. Personal income went up 14 percent. I have the experience of dealing with very, very tough times. I went through the great recession and built the new Virginia economy. And now we're going to have to do it again with COVID. 
So when you say you want to 'go big,' what does that mean exactly?
The biggest thing is to raise teacher pay above the national average for the first time in Virginia history and to get all 40,000-plus at-risk three- and four-year-olds pre-K. I promise you, within two years of being governor, I will get every child in every household in Virginia with broadband access. I will have the most diversified teacher base in the Commonwealth of Virginia in our history. If you look at my health care plan, the first thing I'll do is go to President Biden and get a Section 1332 waiver, which will allow Virginia to stand up its own reinsurance program and stand up our own marketplace here in Virginia. My goal would be to get all 700,000 Virginians without health care coverage. And I tell you this: I'm going to go after the pharmaceutical companies. I will put a state watchdog in place to monitor these prescription drug companies because they have been ripping off our citizens for far too long. 
How do you plan to appeal to Democrats in the primary and appeal to all Virginians in the general?
I've already shown that I have the biggest coalition by far. But as we move to the general I foresee a lot of folks — independents, Republicans, reasonable folks — who want to move Virginia ahead who will support me on a record investment in education, who want to see everybody get healthcare. I'll remind you that the last time I was governor, even though I had an extreme legislature, I was able to get over 70 percent of my Governor's bills passed. There were many reasonable Republicans who wanted to work with me building the economy. COVID really highlighted the inequities that we have in our system, whether it be education or health care or affordable housing. And 41 percent of the small Black and Brown businesses in America have closed in the last year. So this is an opportunity to really go back and shake it up. And I will also say, Joe Biden, my good friend of 40 years, is really helpful to Virginia. We are the number one recipient of federal government outlays. And using that relationship, getting those resources here into Virginia, we can take off like a booster rocket here.
Jennifer McClellan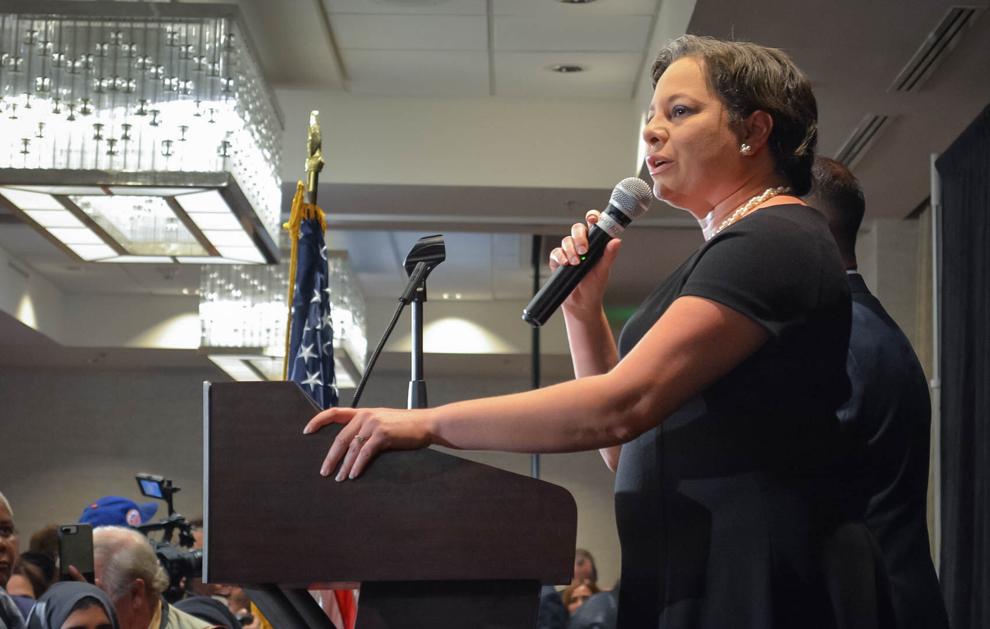 What sets you apart from the other candidates in the field?
I bring a new perspective to the office, but also the experience to get things done on day one, having spent 16 sessions in the legislature 31 years as a community and party leader, but also bring the perspective of working mom, a woman, a Black woman, just a new generation of leadership.
How do you plan to appeal to Democrats in the primary and all Virginians in the general?
My message is just really the same for everybody. I'm running to lead us out of the crises that we are in by rebuilding our economy, our health care and economic systems, our education system in a way that leaves no Virginian and no community behind. And I will govern as I led as a legislator who was able to get over 300 bills passed, even 14 years in the minority party because I meet people where they are to find common ground to solve problems facing everybody.
What do you see as the biggest problems that need to be solved in the wake of the COVID-19 pandemic?
I would work to build an economic recovery that recognizes COVID-19 wasn't a one-size-fits-all impact, so it can't be a one-size-fits-all solution. We've got to really focus on stabilizing and growing our small businesses, our women- and minority-owned businesses, our people-facing businesses that were devastated by COVID, rebuilding our healthcare and economic safety. And we need to rebuild our education system in a way that addresses problems that were already there and addresses inequities that were already there, but also meets the challenges that COVID-19 specifically brought. So all of my plans, whether it's in health care or education or economic recovery, are sort of through that frame. We have a lot of small businesses that themselves need child care, and whose employees need child care, the owners need child care. Many child care providers themselves are our small businesses. As far as education goes, I think we need to lift the cap on state funding for support personnel like nurses and social workers, behavioral health analysts, and assistant principals. Our local governments have not been able to fund those positions to the level they could before the state cap. And in terms of health care, before COVID, we had too many people whose ability to get care really depended on where they worked, where they lived and who they were. So I think we need to continue to expand access to health insurance. 
Is there anything you can see yourself agreeing with Glenn Youngkin on?
I think everybody in Virginia wants a good job that pays well, to have a good education, no matter who they are, where they live, and wants to be able to go see a doctor when they need care and not be bankrupt. And to the extent that Glenn Youngkin believes that, we can probably find common ground on those issues. I think we both love Virginia and love Virginians and want to solve problems, or we wouldn't be running. We could probably agree on that.
---
 On the ballot
In-person voting in Virginia's Democratic primary is on Tuesday, June 8, from 6 a.m. to 7 p.m. These are the candidates on the ballot:
---
---