Dominic Wilson stands in solidarity with Black Lives Matter
'I think about the fact that when I grow up, that could happen to me' 
Rappahannock residents may notice something new on Ben Venue Road this week. Dominic Wilson, a rising eighth grader at Rappahannock County High School, is standing up in solidarity with protesters across the country calling for racial justice.
"We shouldn't be treated differently because of the color of our skin," the 13-year-old says, standing beside his homemade Black Lives Matter sign at the end of his driveway in Flint Hill. "It's time to stand up for a better future."
Wilson says the recent national protests inspired him to make the sign. "I hope [people] try to learn more about the problem of police brutality . . . and maybe donate or help in any way they can." 
Over the past week peaceful protests drew crowds to towns and cities throughout Virginia as activists and human rights leaders continue to demand police reform and justice in the shadow of George Floyd's death. Floyd, a 48-year-old unarmed black man, was killed in police custody in Minneapolis on May 25. 
"I think about the fact that when I grow up, that could happen to me," Wilson says.
Wilson may be shy, but this is not his first time using his voice.
In June 2015, he and his mother Angela Lombardi were in South Carolina after the Charleston church shooting. Nine days after white supremacist Dylann Roof shot and killed nine members of a black Bible study group, eight-year-old Wilson stood alongside demonstrators urging city officials to remove the Confederate flag from the Charleston courthouse steps.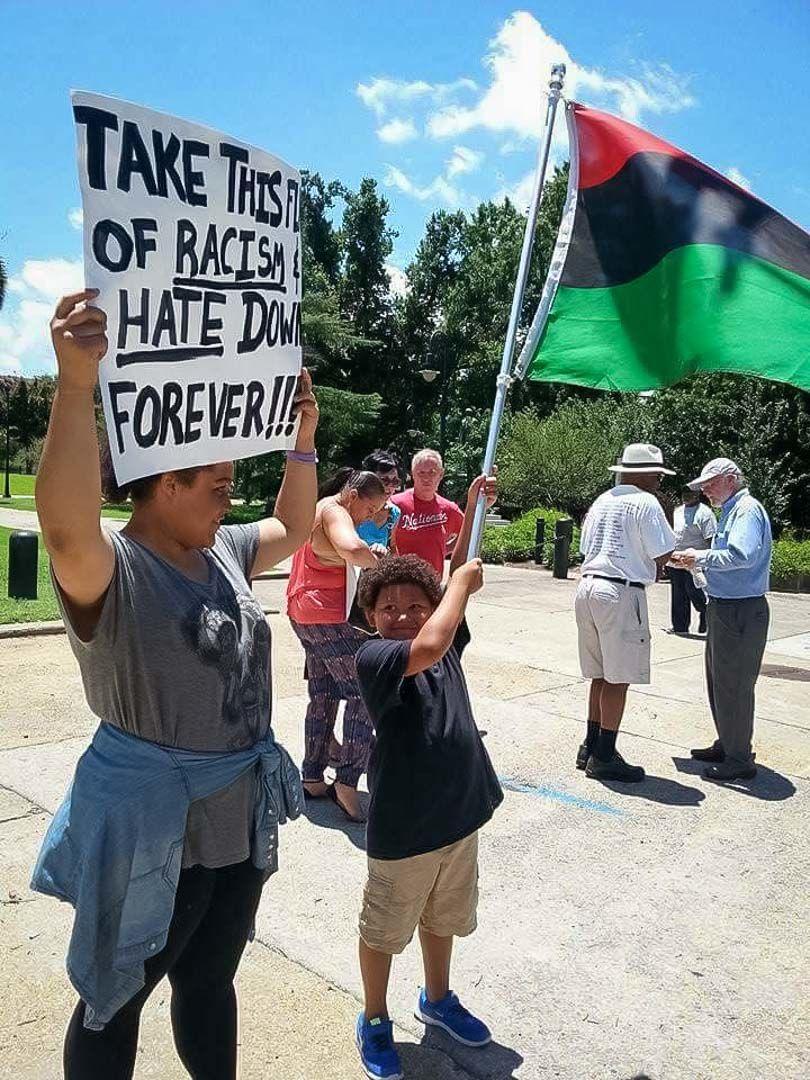 "Dominic was standing there in front of the courthouse with a Pan-African flag," Lombardi says. "It belonged to another protester, but she explained that it was a symbol for black freedom and he really wanted to wave it . . . when we got home, we ordered a few from Amazon for his room."
Still, Wilson was hesitant to go to protests last week. "He said he saw a picture of . . . a little girl and adults were dumping milk all over her face because she had been sprayed with tear gas," Lombardi says.
"It's complex," Wilson says. "Scary."
Wilson says he is now considering going to a protest in Washington, D.C., but until then, he plans on maintaining the sign so that it can bring awareness to the issues of racial equity and justice.
---
Click here to sign up for the C-19 Daily Update, a free newsletter delivered to your email inbox every morning.
---