'Several times this summer we . . . had no patients come at all'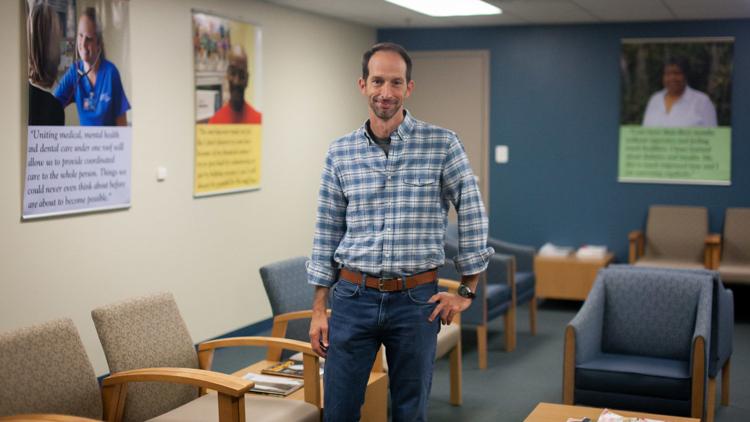 Volunteers and staff of the Fauquier Free Clinic will be closing the Rappahannock County satellite office effective this evening (Wednesday, Oct. 2) and from now on will see patients exclusively in the Warrenton location.  
According to Rob Marino, director of the Fauquier Free Clinic, changes in patient needs due to Medicaid expansion and easier access to care at the Fauquier office have reduced traffic at the Rappahannock site to a "trickle" this year.
"Over the past twelve months the Free Clinic has provided care to almost 200 Rappahannock residents, but fewer than ten of those have been treated in Washington," Marino told the Rappahannock News.
The director said the Free Clinic's "commitment to lower income families in Rappahannock County started over 25 years ago. That has not changed, and it never will, but patients are showing us that this location is not meeting their needs any more. 
"Several times this summer we assembled all our volunteers, gathered our medical supplies, opened the doors, and had no patients come at all," Marino said.
The Rappahannock clinic was started as a satellite location of the Fauquier Free Clinic in 2000 and local volunteers and clinic staff would often see "10 to 20 patients a night for medical care," he continued.
But as more people migrated to the larger clinic in Warrenton those numbers started to drop. 
This year, Marino explained, the expansion of Medicaid has reached more people in the county, allowing them to choose a local medical office for care.
Said clinic volunteer Heather Young of Amissville, "For me, the only question that needs to be asked is will the patients who need this service still have access? That question was easily answered with over 200 visits from Rappahannock residents seen at the Fauquier site.
"People have an easier time of it now getting to town. It didn't used to be that way and that was one of the great benefits of having the clinic in the county."
Dr. Brooke Miller, Nurse Practitioner Ann Miller, recently retired Dr. Jerry Martin, and Dr. Patty Daly have been "faithfully" volunteering in the Rappahannock clinic for many years, the director pointed out, while the generosity of the Rappahannock Health Department and Valley Health's Washington office staff provided a free place to operate.  
Patient diagnostic services like x-rays and lab tests come from Fauquier Health, and the volunteers come from all over the county. 
"A lot of people still need help with health care, dental care, and mental health treatment," said volunteer Jordan Miller of Sperryville. "I volunteer at the clinic site in Warrenton every week and I see them coming to town for care. We take really good care of everyone. It's fun to be a part of it all."
For most of its existence, the Rappahannock Free Clinic operated out of the former Rappahannock Health Department location at 491 Main Street before it moved this past summer to 338 Gay Street. More recently, it also found space at Valley Health's Washington office on Lee Highway.
The clinic operated twice monthly — on the first and third Wednesdays — at 5 p.m., with no appointments necessary. Tonight (Wednesday) will be the last evening the clinic will operate in Rappahannock.
Rappahannock residents who meet eligibility requirements can continue to seek care at the Warrenton clinic.