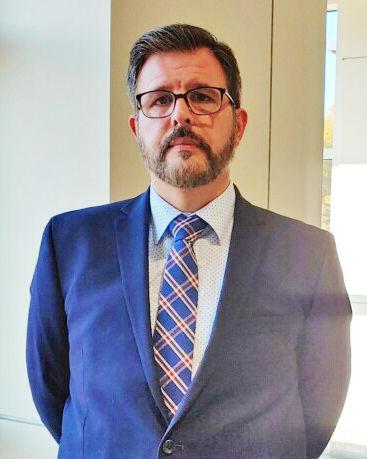 Rappahannock County Public Schools has launched a search for a new elementary school principal now that the previously suspended RCES Principal Ben Temple has submitted his resignation.
Temple last week was found guilty in Hanover County General District Court of misdemeanor charges that include identity theft and using a false ID to avoid arrest surrounding an incident that took place on September 1 in a Kings Dominion restroom. 
He was also charged with simulated or actual masturbation, but Hanover County Judge Hugh S. Campbell reduced the charge to indecent exposure. Temple was also barred for life from Kings Dominion.
The disgraced principal resigned his position shortly after the court's ruling.
Rappahannock County Schools Superintendent Dr. Shannon Grimsley now tells this newspaper: "I think everything that happened is very unfortunate and we are all just happy to have some closure and move forward to have a more successful second semester."
Toward that end, RCPS spokesperson Holly Jenkins said: "To assist with the hiring process, the community is encouraged to participate in our Principal Hiring Survey to help the interviewing committee to hone in on the desired competencies and attributes of our next RCES principal."
The survey can be accessed by clicking into: https://www.surveymonkey.com/r/SFDH8HN 
That said, while the search is obviously open to candidates across the state and country, Dr. Grimsley stressed that the Rappahannock school system's own "internal candidates can send in a letter of interest" for the job. 
"We do have candidates who have completed their master's in [education] administration, so I do think we have qualified candidates," she said.
Otherwise, Dr. Grimsley wished everyone in the Rappahannock community a "restful Thanksgiving," which arguably she can use herself.