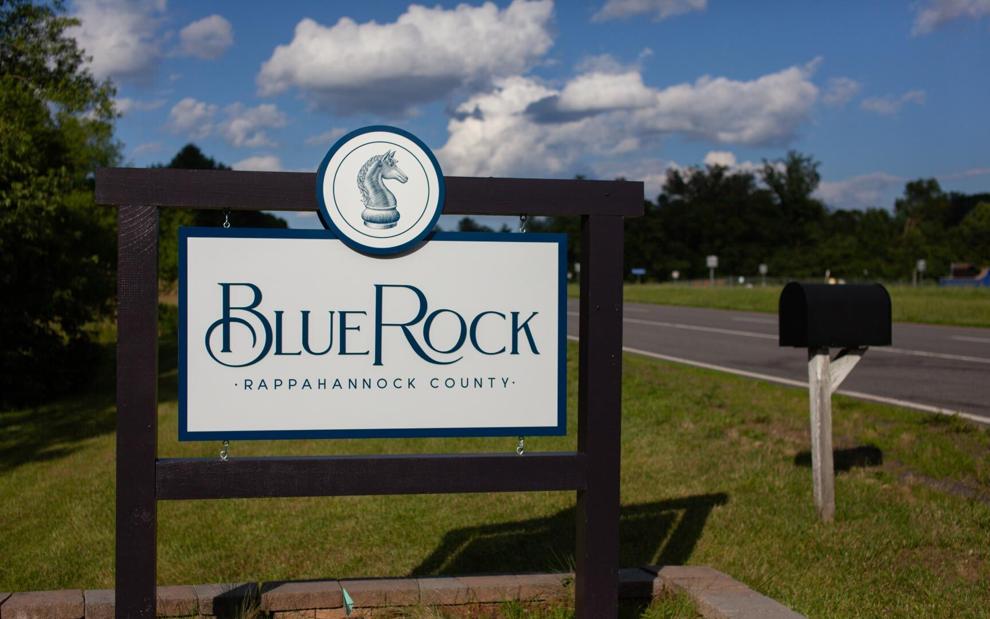 Nick Dowling, owner of the Blue Rock Inn on Route 211, withdrew a pending application that was expected to come up for public hearing before the Rappahannock County Planning Commission on Wednesday, June 16. Dowling originally applied for a special exception permit to operate a "conference center or resort" as defined by county code, which would have allowed him to provide temporary lodging, meals, entertainment and recreation to more than 40 guests on the 79.5-acre Blue Rock property.
On Dowling's behalf, attorney Michael Brown addressed an official withdrawal letter on Tuesday morning to Rappahannock County Planning Commission Chair Keir Whitson and Michelle Somers, county zoning administrator. Brown wrote: "My client understands that this withdrawal will result in the application being removed from the Planning Commission's and zoning office's active files and the cancellation of the public hearing presently schedule [sic] for Wednesday evening, June 16.
"My client does not take this action lightly," Brown continued. "Rather, after hearing the initial public comment and discussions with some of the nearby property owners, we want to take this opportunity to further develop and supplement the application materials. Our goal is to ensure that any improvements or enhancements we make to Blue Rock are done in a way consistent with the broad interests of the community including the pastoral beauty, privacy, and peaceful qualities that we all love about Rappahannock County. In the meantime, we look forward to the impending reopening of the Blue Rock under the existing parameters."
Just last week, another of Dowling's pending applications, this one to obtain a commercial use permit for a five-bedroom structure on Blue Rock's 79.5-acre property for which the previous owners had obtained a permit in 2006 on the condition that it would not be used for commercial purposes, arrived on the table before the Rappahannock County Board of Supervisors. The application met opposition from neighbors and a lukewarm reception from supervisors. 
"Two things," said Jackson District Supervisor Ron Frazier. "We shouldn't overturn the previous board's vote [prohibiting commercial use], and we should certainly not do anything until we see a master plan."
Stonewall-Hawthorne District Supervisor Chris Parrish agreed and added that something seemed suspicious about "the whole thing," citing Dowling's proposal to install a Tesla charging unit on the property. "I would be not inclined to approve this until we see what the whole picture is," he said.   
Dowling's vision for the revitalized Blue Rock, before withdrawing this latest special exception application, included more than 20 overnight guest rooms fetching between $300 and $450 a night, an "all-day tasting room," a gift shop, and a full-service 50-seat restaurant where guests could enjoy a menu by Chef Bin Lu, who, since 2019, has been at the helm of a Michelin two-star restaurant in Washington, D.C. 
Deprived of a warm embrace from the community — or at least those in the community who attend public meetings — it seems Dowling is deciding to scale back his concept to a more modest proposal for a few guest rooms and the Blue Rock restaurant. 
Dowling expressed interest in speaking with the Rappahannock News but could not be reached for comment before this story went to press.
---
---