No longer will basketball players at the Rappahannock County Park have to run down into the forest to retrieve errant basketballs and risk picking up a good case of native poison ivy. 
The old fence was decades old and in bad need of repair or replacement. Enter Ben Giles from Boy Scout Troop 36.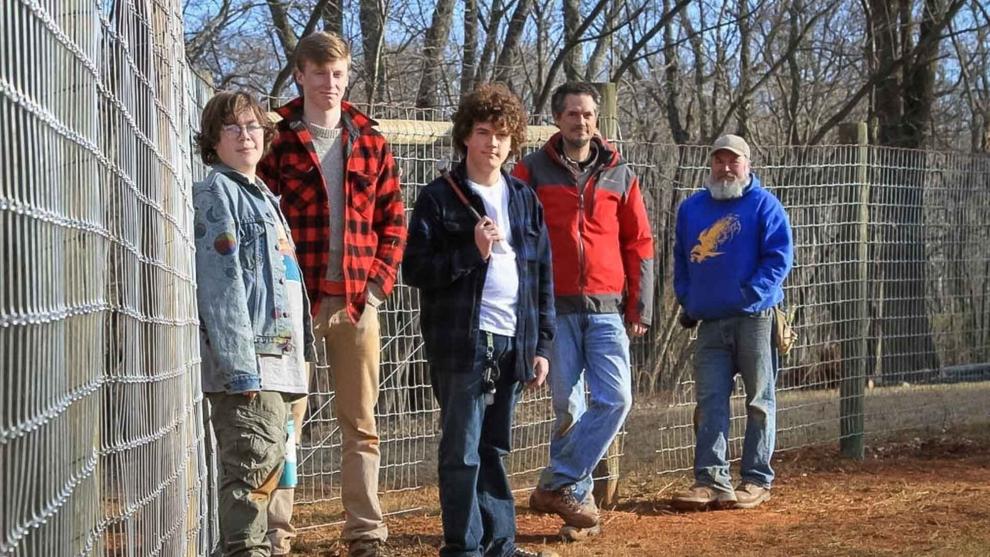 Ben is a Life Scout with numerous merit badges to his name, some of his favorite ones being swimming, first aid, orienteering and wilderness survival. Then he set his eyes on the coveted Eagle Scout Award. This special award requires the candidate to plan, develop, and give leadership to others in a service project that benefits any religious institution, any school, or the community. When he heard of the fence replacement need at the county park in early 2019, Ben felt this was just the right project to help the community.
Ben proposed his project to the RCRFA (Rappahannock County Recreational Facilities Authority) at their April 11, 2019 board meeting. The board asked Ben to put together a project proposal with a cost and schedule estimate for endorsement. Ben returned at the August 8 board meeting with the estimates and received authorization to proceed.
When asked if he knew anything about building fences before starting this project, Ben replied, "Not really. I had watched some videos about it, but prior to that I was clueless. Fortunately, Mr. Josh Perrot mentored me; he had built a fence a few weeks earlier."
Building the fence itself proved not to be the hard part of the project like he thought it might be. Instead, it was the planning and coordination of the purchases which proved the most challenging.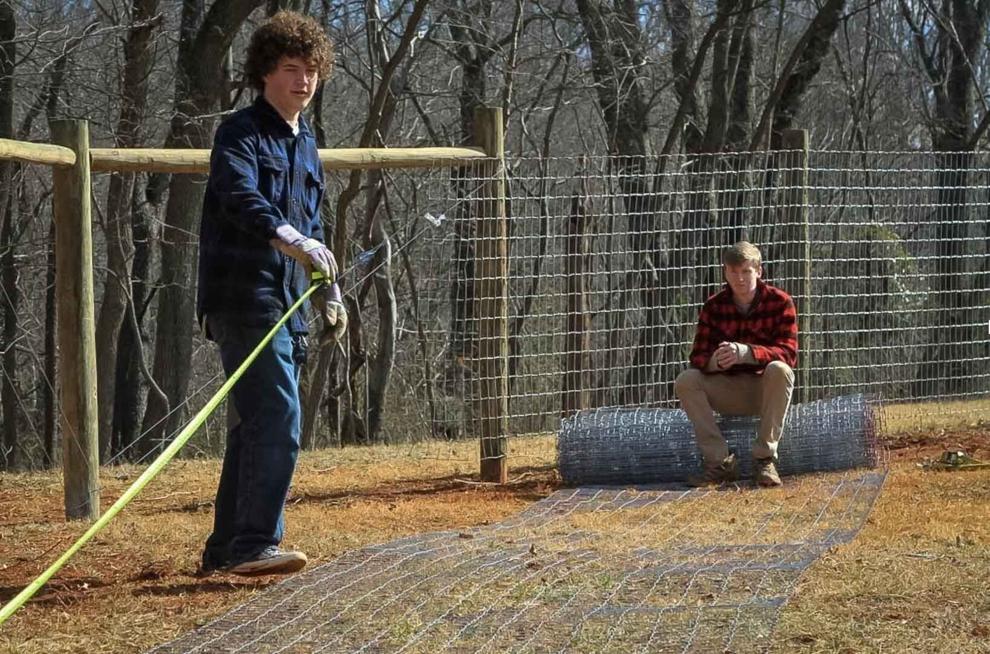 "It took a lot longer than I thought and it ended up costing more than I planned," admitted Ben. 
Also, delegating tasks to his teammates during construction was not as simple as Ben thought because he was learning many of the skills at the same time. 
Work on the fence replacement started in earnest on January 11 of this year, removing the old wire and pulling out the loose posts. The next workday involved removing stubborn posts and entrenched tree stumps. A truck and rope came in handy for that. Ben also had to improvise a fence stretching tool to ensure the woven wire fence was pulled tight.
Ben's team consisted of the Del Grosso family (Mike, Juliet, Anthony and Dom), Josh and Declan Perrot, Kenny Giles (Ben's dad), Kinsey Wharton (Ben's granddad), Julian Cordero, Mena Giles (Ben's sister) and David Smoot. 
Ben and his team completed the fence on February 9 and gave a closeout report to the RCRFA Board at its February 13 meeting.
"The finished product was a lot better than I thought it would be. It's taller and stronger than the old fence," Ben remarked. 
Congratulations Ben on a fine achievement! And a big thank you from the RCRFA for the new fence.
---
Click here to sign up for the C-19 Daily Update, a free newsletter delivered to your email inbox every morning.