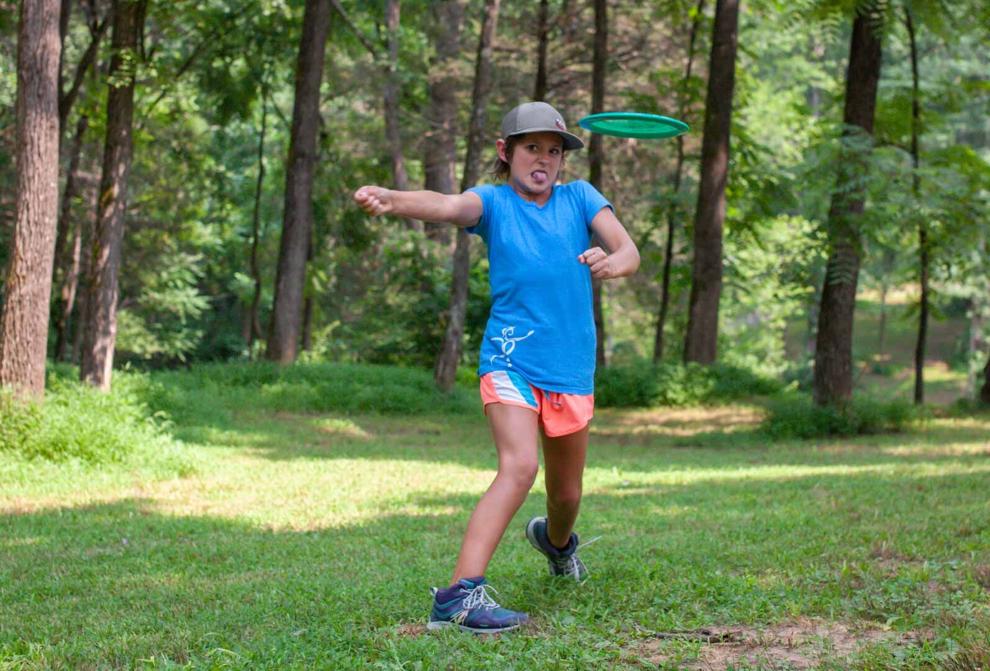 Nine-year-old M.J. Gager, of Jeffersonton, has made disc golf her own part-time job, practicing an average of 15 hours a week. Her dedication paid off — she is emerging from the COVID-19 pandemic as a world disc golf champion, with sponsorships to boot.
Gager competed against six other girls in the 10-and-under division at the 2021 Professional Disc Golf Association Junior Disc Golf World Championships in Kansas, taking home the first place title on July 10. Gager said she knew she had a good chance of winning, but that she was there to have fun.
"The last round there was a bunch of people because everyone wanted to see, and that's when it made me say 'oh my gosh, what if I miss this? What if I hit a tree?'" Gager said.
Gager is self-taught, practicing mostly with her dad and learning about the sport from YouTube videos and other professional athletes on social media.
Disc golf is a sport that's similar to traditional golf, except instead of landing a ball into a hole, the player throws a disc at a target and into a basket. Like traditional golf, the player with the lowest number of strokes wins, and there are a variety of different discs and course layouts.
Gager, who also competes on a swim team, was introduced to disc golf just before the pandemic hit when her friend and neighbor picked up the sport as a hobby. Before she knew it, she was perfecting her walk-up — what a player does before the throw — and sacrificing time that could have been spent hanging out with friends to practice for tournaments and work on her technique.
"Before [worlds] I did a lot of putting, I tried to do 100 putts every day," Gager said. "And before we practiced a lot, like almost every day before we went to worlds."
A few months after Gager started playing, she was sponsored by Throw Pink, a national nonprofit that encourages women to be more physically active and also works to support women in the male-dominated sport. Gager said the organization has provided her with gear for tournaments, like backpacks, discs, towels and gift cards. 
Gager was most recently sponsored by Innova, a decades-old company that creates disc golf equipment.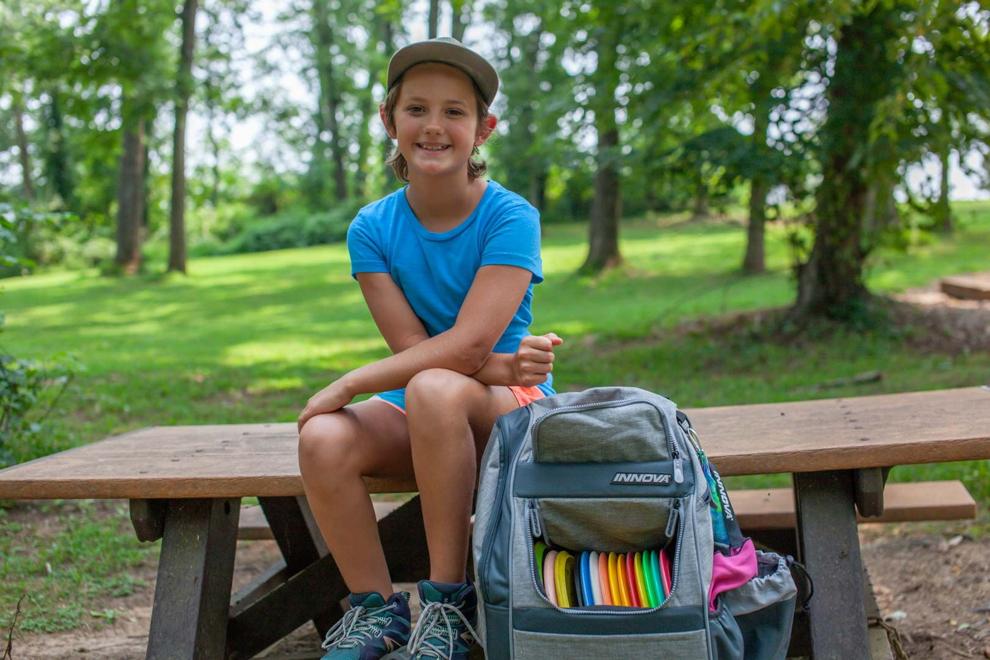 Gager's favorite professional disc golf players are all women — such as Kona Panis, Paige Pierce, and Catrina Allen — and Panis was the one who contacted Gager to share the news of Innova's offer to sponsor her.
"Kona is my top top favorite because she's amazing," Gager said. "She gets back to me on Instagram when I text her and she shows me different things … I did a live stream on Instagram and Kona got on it and I got to talk to her for a little bit."
Gager plays primarily at Spilman Park and Jenkins Mountain, and occasionally practices at the course at Little Washington Winery. Carl Henrickson, one of the owners of Little Washington Winery, said he's watched her practice, and it's obvious that "there's something that she's got."
"There's a shot that goes through the woods, and it's a par three, so it's not a long shot, but it is through the woods. And she spanked it somehow," Henrickson said.
Gager said playing disc golf has pushed her to grow socially and added that she's made a handful of close friends who live all around the country from traveling to different tournaments. She said she looks forward to tournaments because she likes connecting with the other kids in the disc golf community.
"It's been a very supportive and loving community," said her dad, Tommy Gager.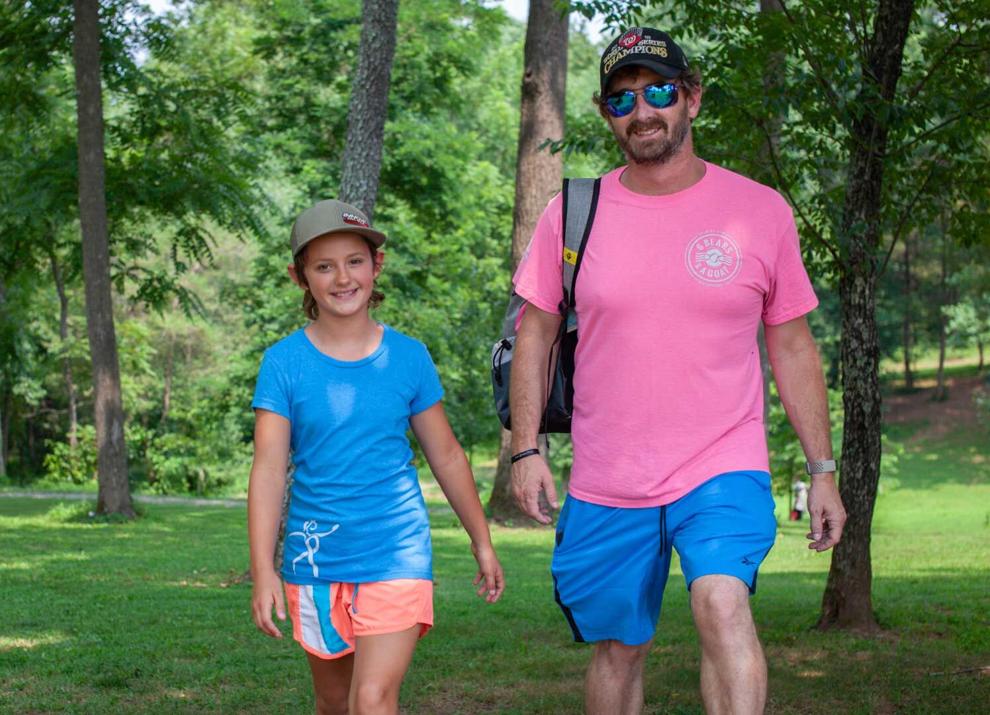 Gager will be taking a short break before preparing for a local tournament in August. She's already thinking ahead to next year's world championships, where she will be competing as one of the youngest players in the 12-and-under division.
---
---