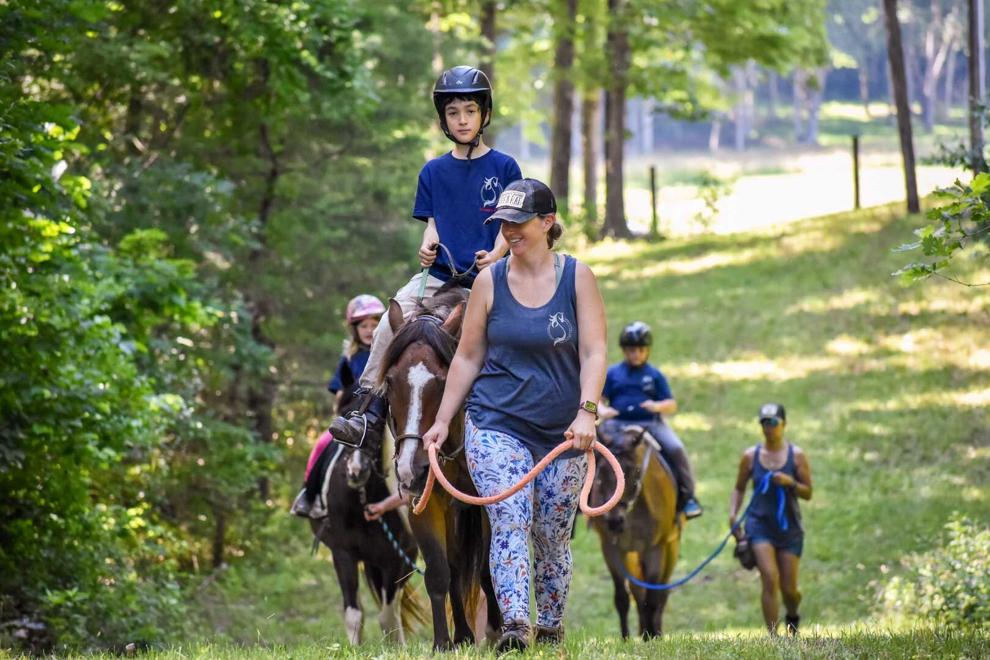 Serendipity Equine held its first Youth Horsetopia Clinic last week. During this fully immersive horsemanship experience, young participants learned various skills related to horsemanship and horse care and enjoyed equine-themed crafts and activities — including riding, of course, both in the arenas and along Serendipity's wooded trails.
The five-day clinic concluded with skills testing and an awards celebration where each attendee was presented with charms representing their many accomplishments throughout the week.
Serendipity, a nonprofit organization that pairs rescued and rehabilitated horses with veterans, first responders, at-risk youth and other riders offers equine-assisted learning opportunities and makes horsemanship accessible to people of all abilities and socioeconomic status. 
"Our goal was to create an environment that was fun but also educational," said Krista Forcier,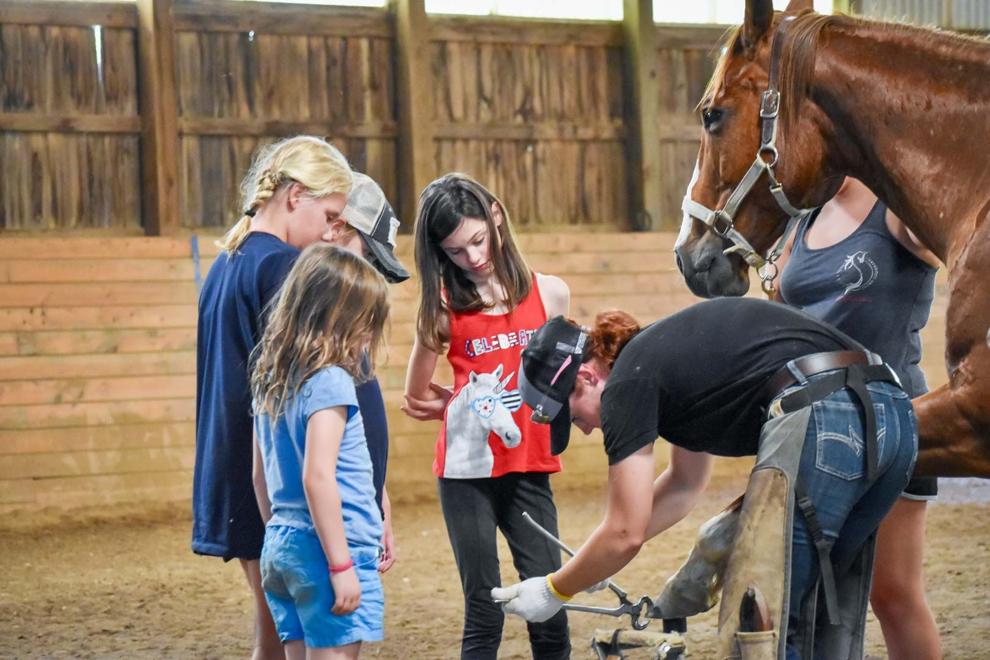 Serendipity's event coordinator. "The large majority of the horses at Serendipity are rescues. As part of our mission, we teach individuals how to be good stewards of these special creatures. … It was heartwarming to see the bonds being formed between the kids and horses."
Each morning, participants arrived eager to begin the day with riding lessons. They helped with feeding and barn chores and learned hands-on horse care, which also promoted team-building. After lunch, everyone perfected their horsemanship techniques while working one-on-one with their equine partners on the ground. Afternoon enrichment activities included various horse-related projects and games such as identifying parts of the horse's body by placing handprints, with non-toxic paint, on one of the horses, creating horse-friendly treats while learning about horse nutrition, and more.
Serendipity's Volunteer Coordinator, Erica Robinson, expressed her gratitude for the many volunteers who participated in the event. "We are extremely thankful for all of the volunteers that shared their expertise and donated their time to make Horsetopia possible," she said. "This clinic was a success due to the generosity and kind-heartedness of every one of them."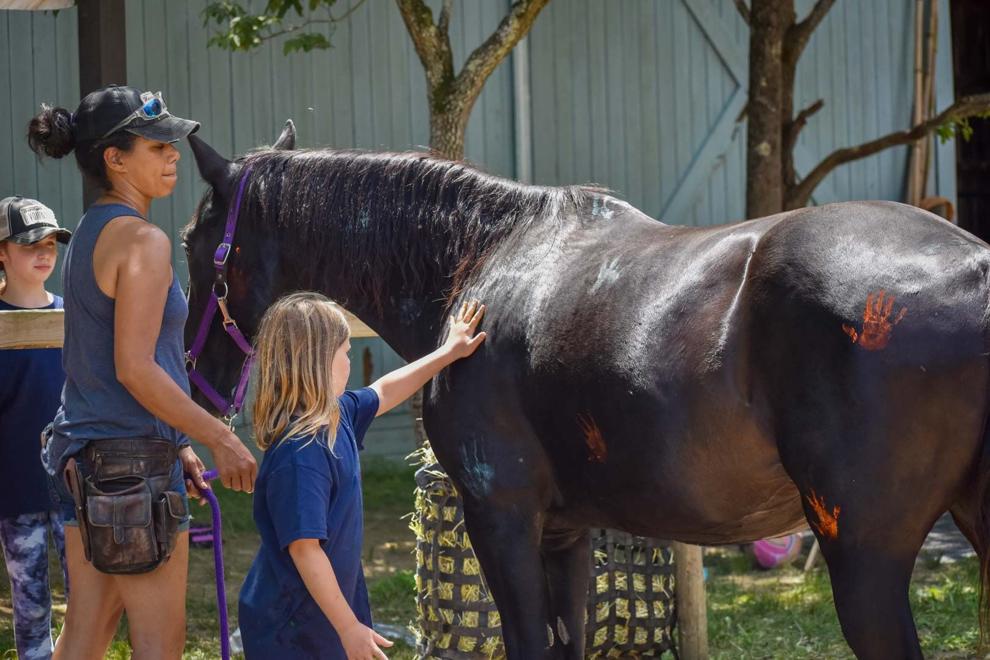 The volunteers included Wendy Wilcox, Terry Geier, Maridith Fitts, Krista Forcier, Erica Robinson, Lisa Lunson, Holly Jenkins, Ken Jett, Sarah Leopold, Emily Lunson, Ashley Jett, and Allyson Chesley. The organization was founded by Executive Director, Jess Lanham, to offer equine-assisted learning opportunities and promote horsemanship for individuals regardless of socioeconomic status. 
Located in Amissville, Serendipity is fully run by volunteers with generous support from local donors and sponsors.
The writer serves as a Board Member for Serendipity Equine.
---
---