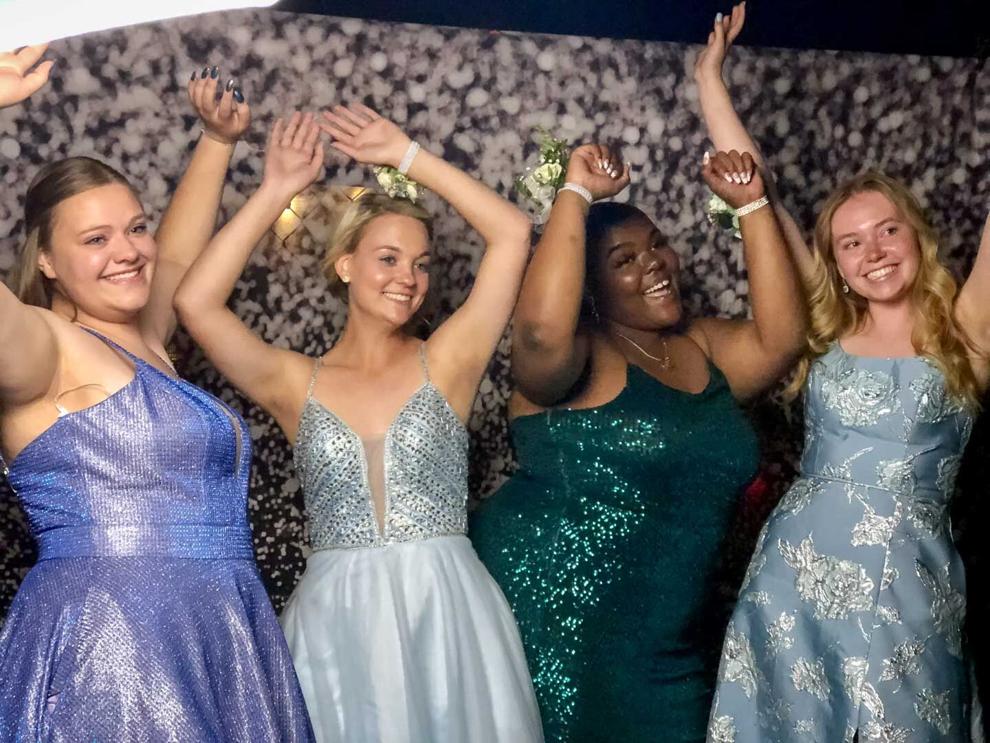 Held in a large tent under the stars, Rappahannock County High School Prom was a night to remember for the historic class of 2021. The students may have celebrated in small groups, but the energy and excitement were shared by all. The seniors enjoyed dancing at their tables, taking photos with friends, and winning raffled gift cards, which were generously donated by S.A.D.D.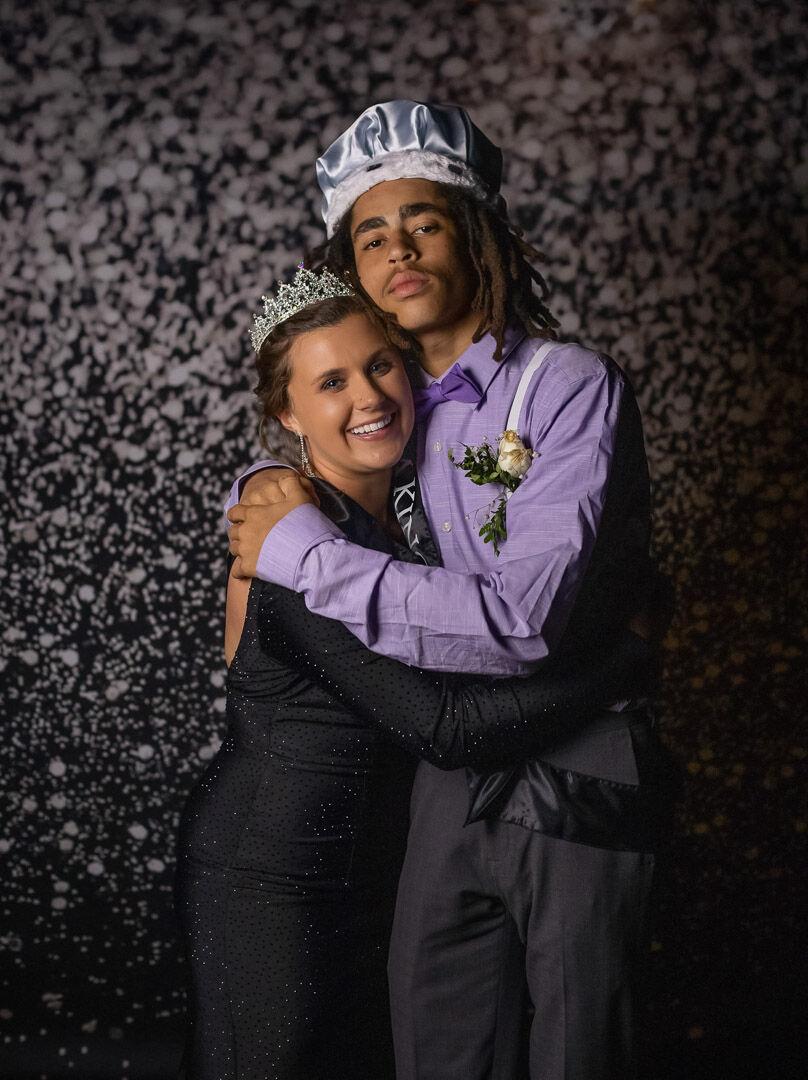 This year's prom court included Matthew Sisk, Dominic Del Grosso, Hunter Boyce, Chantell Newman, Cheyenne Stringfellow and Carrington Wayland, with Jenna Robey and Jaesean Yates named the Prom Queen and King.
The following day, Sunday, May 16, RCHS seniors were treated to an "Adventure Awaits" themed senior banquet. Upon entering the travel-decorated tent, which had been magically transformed thanks to the hard work of many parents, students were given a passport to have friends and teachers sign with special messages as a souvenir.
Staff, teachers and administrators served the students a three-course meal, featuring international cuisine prepared by Chef Kurt Streu from the RCHS Culinary Arts program.
After dinner, students were each given their own time capsules, which had been sealed away since their 8th grade year. Laughter and giggles filled the tent as each student read letters from their younger selves and looked at photos that had been locked away for five years. The event concluded with a slideshow of photos celebrating the senior class.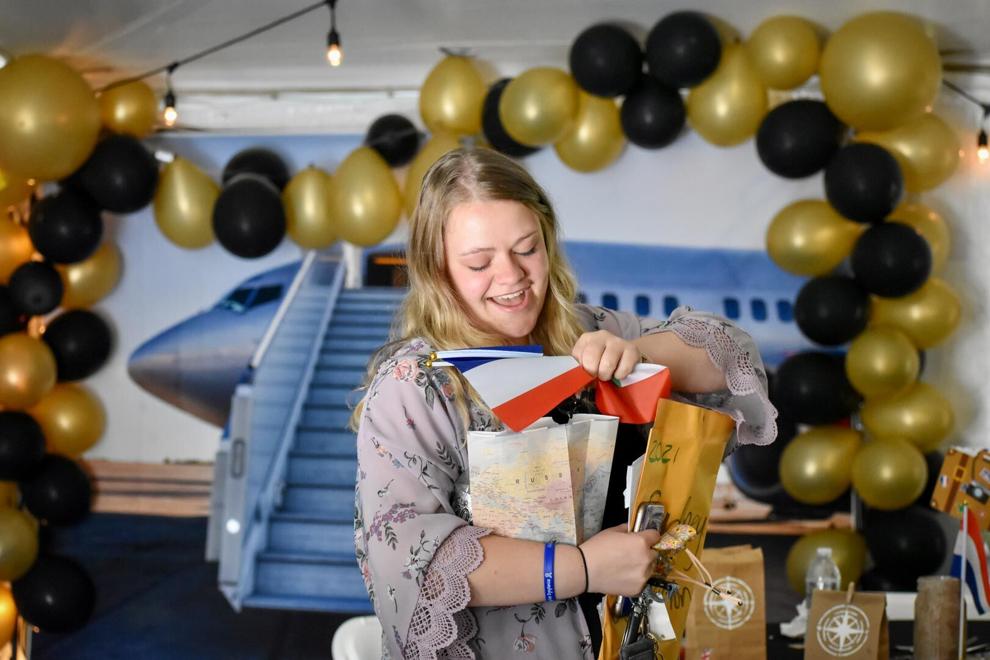 The senior banquet has been an annual tradition for many years. This year it was held in the same large tent, generously loaned to the school by the Rappahannock Sheriff's Office, that was used for the previous night's prom. Students were placed in small groups by table to promote physical distancing throughout the event.
RCPS would like to extend a special thank you to senior class sponsor Janet Robey and to the senior parents for their hard work in making the banquet a success. Furthermore, we would like to thank Chef Streu and the culinary department, Robin Mikulak Dodson of Twin Rivers Photography, S.A.D.D., the Rappahannock Sheriff's Office, and all of the volunteers and staff that made this event so memorable for the students. Finally, we would like to thank the businesses, organizations, and individuals who donated prizes and money to our Senior Week. 
These generous donors include Amy Wright, Appleton Campbell, B&B Signal Company, L.L.C., Bethel Baptist Church of Amissville, Country Café Pit Stop, Dr. & Mrs. Brooke Miller, Flint Hill United Methodist Church, Gadino Cellars, Griffin Tavern, Lord Fairfax Community College, Rappahannock Lions Club, Rappahannock County Elementary School PTO, Warrenton Hobby Shoppe and an anonymous donor.
Settle goes to Bridgewater
During a ceremonial signing event on May 14, Rappahannock County High School softball athlete, Taylor Settle, committed to joining the Bridgewater softball team and playing at the collegiate level.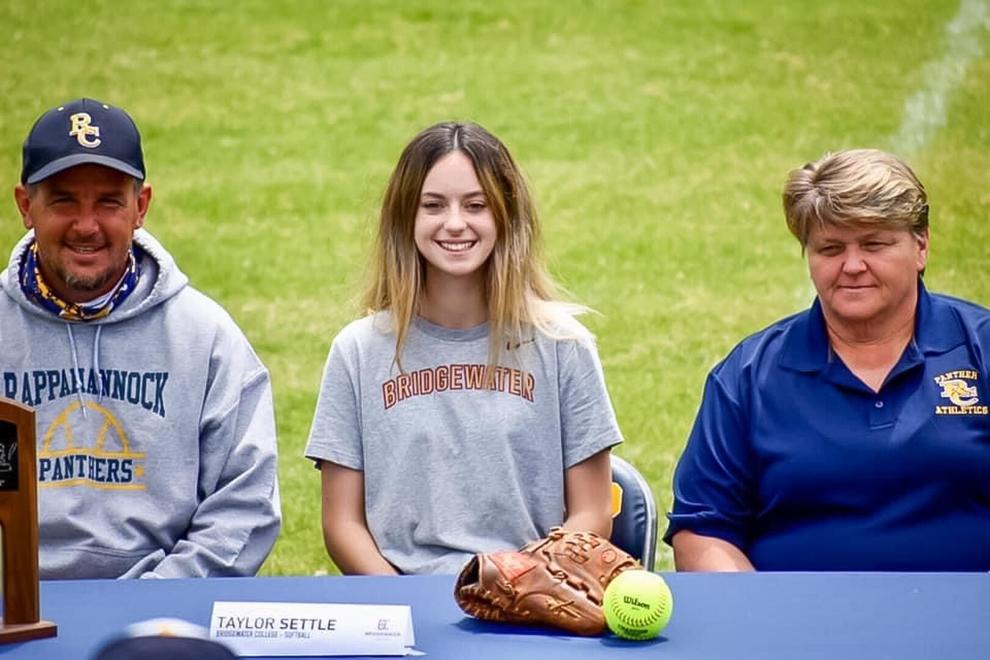 Courtney Atkins, RCHS Athletic Director, spoke proudly of Taylor's accomplishments: "Taylor has given Rappahannock County High School a tremendous amount of time and commitment to the athletic program, to include making it to the region and state finals in 2019. I am so proud of Taylor's achievements and her dedication to playing at the next level. Playing collegiate level sports is a great honor that requires discipline and hard work. I know Taylor is up for the challenge and I look forward to seeing her succeed."
---
---