WCDS steps up for Food Pantry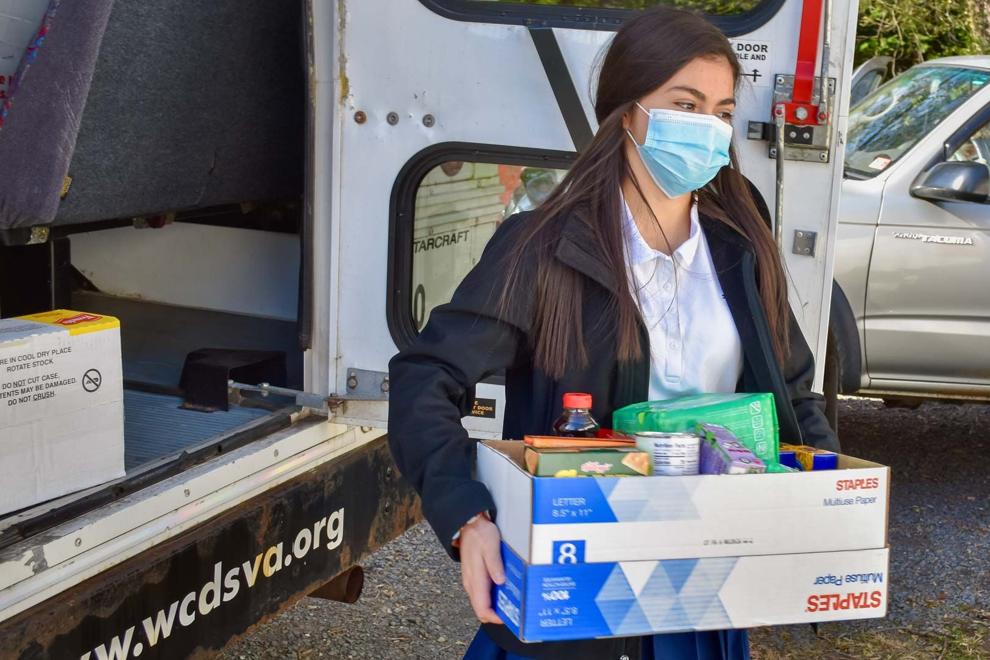 The Rappahannock Food Pantry is one of the many organizations the Wakefield Country Day School Leo Club partners with throughout the year. Collecting almost 1,000 pounds of food again this year, Leo Club President Owen Schuster helped to load and unload the haul on a recent brisk morning.
"We like to do what we can for our community," says Schuster. "Usually we visit retirement homes and do a reading-buddy program, but under the circumstances, this is one thing we can still do this year. So, we really want to try to do our best."
President of the Student Government Association, Peter McMahon, adds: "We're still able to hold our annual coat drive and participate in the Toys-for-Tots program. I'm just glad to be able to help out, especially when supplies are most needed and yet are the most scarce."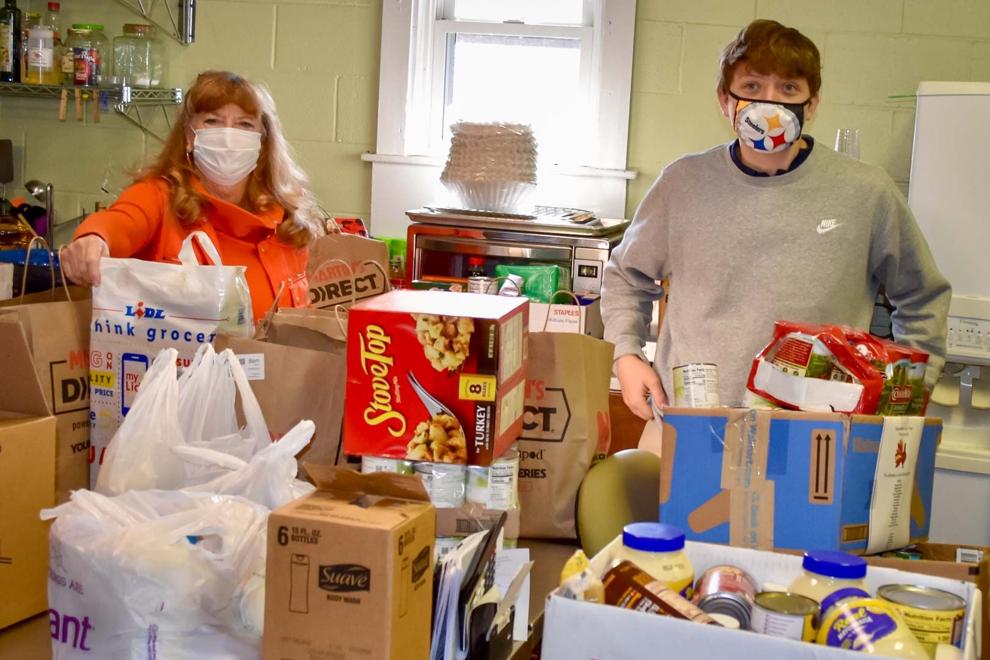 Says Yancy Argueta, a new student at WCDS this year: "I'm so happy to do something to help people in need. I never did anything like this at my old school; I love how WCDS students are involved in something important that benefits our community — I could hear the smiles of the Food Pantry staff under their masks!" 
LFCC moves to new Luray campus
As 2020 comes to a close, Lord Fairfax Community College is shutting the doors of its first home in Luray, 334 N. Hawksbill St., and moving into its new purpose-built Luray-Page County Center.
Friday, Dec. 18, will be LFCC's last day at the Hawksbill site.
That site, a former Wrangler jeans factory, opened up as the Luray-Page County Center in 2006. While the building was sold at auction a couple years ago, LFCC was able to continue its lease. However, the building wasn't designed for instruction, and had issues common to older facilities – leaky roof, frequent power outages and inadequate parking.
Thankfully, the Jenkins family — Russell and Elta Rae, plus their son and daughter-in-law Rodney and Karen — donated about 8 acres of land behind the Luray Wal-Mart to the LFCC Foundation. Community donations, as well as state and grant funding, have helped cover the costs needed to build the new center.
The 13,000-square-foot center, named the Russell A. and Rodney A. Jenkins Hall, will house classrooms, science and health science labs, a trades lab, board room and student commons areas.
The college is "so excited" about the new center, said LFCC President Kim Blosser, a lifelong Page County resident.
"This new center allows us to offer several new programs we've never before been able to offer in Page County," said Dr. Blosser. "Starting in February, the heavy equipment operator and HVAC programs will be offered in the new Pioneer Bank Trades Lab. Next fall, LFCC's new Physical Therapy Assisting program will begin, as well as many other health professions, trades, and college transfer programs. 
"Residents of Page County and surrounding counties will have even more opportunities because of the expanded classroom and lab space in Jenkins Hall. We are looking forward to welcoming all of our students into the new instructional spaces."
LFCC Workforce Solutions is excited to also be offering a medical assistant program and phlebotomy assistant program starting in January, said Director of Marketing Guy Curtis.
---
{ Sign up for the C-19 Daily Update, a free newsletter delivered to your email inbox every morning. }
---