Federal grant for Rapp farm-to-school program
More than $133,000 in federal farm-to-school grants will be awarded to six Virginia school divisions, Rappahannock County Public Schools among them.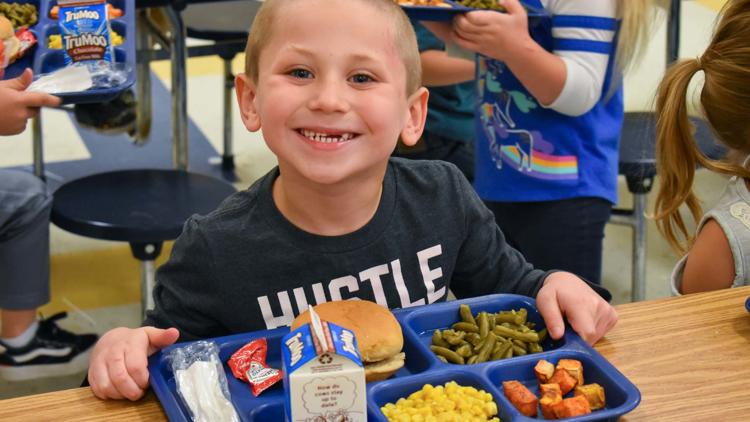 The funds will support efforts to incorporate locally grown and raised foods into school nutrition programs and connect students to agriculture through hands-on learning and career exploration. The projects will include teams comprising students, educators and community partners to ensure long-term sustainability.
RCPS will receive $25,000 to purchase food-preparation equipment and salad bars, to expand the use of vegetables and fruits grown by students and local producers in school nutrition programs. Grant funds also will support the purchase of a mobile kitchen cart in Rappahannock for "Harvest of the Month" tastings, Farmer Friday demonstrations, after school cooking clubs and classroom lessons.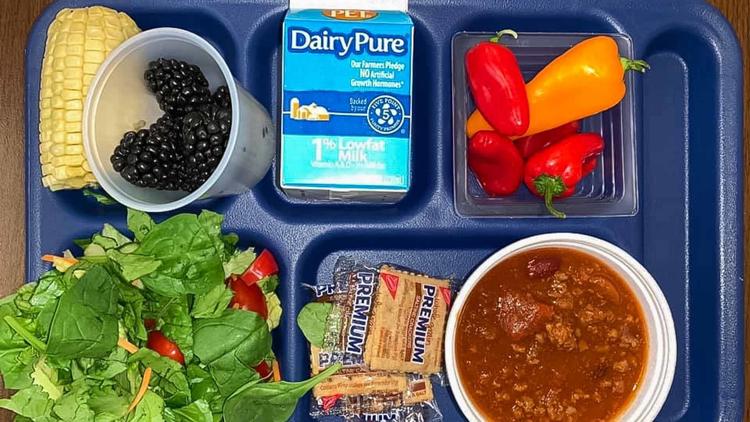 School divisions were invited in June to apply for grants of up to $25,000 after the U.S. Department of Agriculture approved Virginia's request to direct up to $200,000 in federal school nutrition funds to support local efforts to implement or expand farm-to-school programs.
Besides Rappahannock, other school divisions receiving the farm-to-school grants are Bristol, Buchanan, Cumberland, Richmond, and Wythe.
Meanwhile, RCPS spokesperson Holly Jenkins says students here celebrated Virginia Farm to School Week through Oct. 10. October is National Farm to School Month, which is an opportunity to recognize and celebrate the importance of regional Farm to School programs in improving child nutrition, supporting local economies, and educating students about the origins of food. 
RCPS served local sausage, beef patties, ground beef, sweet potatoes, apples, nectarines, lettuce, tomatoes, and more throughout the week!
"Virginia Farm to School Week is one of our favorite weeks of the year in the school nutrition department," said Amanda Butler, who serves as the RCPS School Nutrition Director. "We are proud to serve local products from farmers in our community to students and staff. RCPS is committed to providing all students access to fresh, healthy food this week and throughout the entire school year."
Local participating farms included Hayfield Farm (beef patties), Rider's Backfield Beef (ground beef), Papa Weaver's Pork (sausage), Survivor Fam (sweet potatoes), Thornton River Orchard (apples and nectarines), and Local Food Hub/4P Foods (zucchini, tomatoes, lettuce, cucumbers, peppers, and more).
Perfect SAT score 
Hats off to Gwynn Major, a senior at Wakefield Country Day School, for earning a seldom seen perfect score on the math portion of the SAT. Her combined total was 1530. 
Major is the editor-in-chief of the WCDS yearbook and is also a published author, having written an article for Prince William Living magazine about a robotics club at Osbourn High School.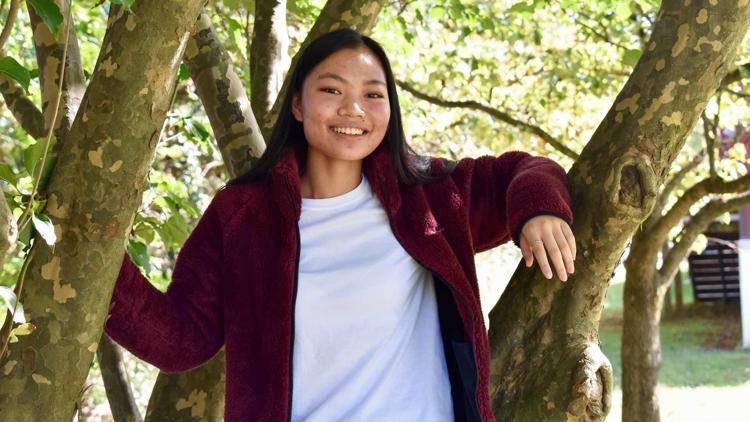 She is currently taking six AP courses and her senior thesis title is, "An Analysis of Brand Equity: Should It Be a Company's Focus and Is It Essential?" 
A Manassas resident, Major is applying to the University of Virginia, Boston College, Virginia Tech, Washington & Lee, William & Mary, University of Miami-Ohio, and the University of Pennsylvania. 
Her intent is to major in marketing with the goal of cultivating a brand image and representing it in its best light. 
"The two English classes I've taken at WCDS for the past 6 years and the seriousness with which we undertake the yearbook really helped hone my career direction," she says. "We learn Indesign and Photoshop, and on our field trips learn about the importance of making an impact in print and online. I'm really hoping that these skills and experiences will become an advantage when I enter college."
— Suzanne Zylonis 
Operation Dead Giveaway
Rappahannock County Public Schools alum TC "Reggie" Williams and the Rappahannock County Sheriff's Office successfully launched a new child protective service initiative, Operation Dead Giveaway (ODG), created by Williams. 
The objective of ODG is to eliminate all sounds from doors, windows and hinged structures that are subject to make noises that could give away the hiding places of children, staff, family and friends in the event of an active shooter.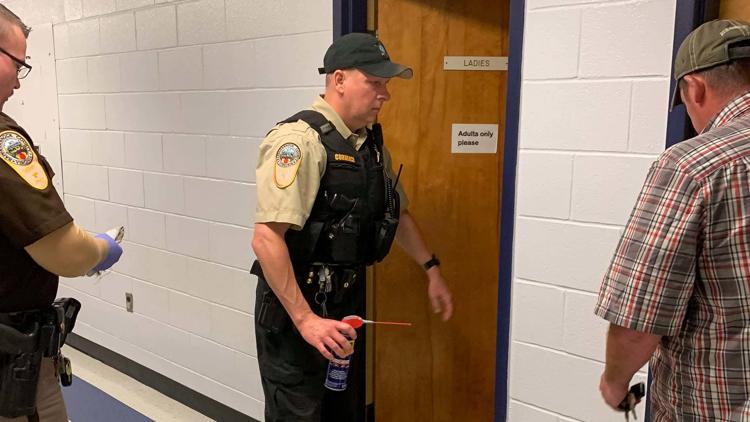 During the launch, all doors and windows within the elementary school, high school, and school board office were checked for noise and, if needed, hinges/joints were lubricated.
Special thanks were given to Williams, the sheriff's office, and student volunteer Donovan Zook for further increasing the safety of our schools. 
For more information on the initiative visit: www.operationdeadgiveaway.org.