Learning from Sandy Hook
Rappahannock County Public Schools, in partnership with Sandy Hook Promise, a national nonprofit organization led by several family members whose loved ones were killed in the tragic mass shooting at Sandy Hook Elementary School, took part in Start With Hello Week Sept. 23-27.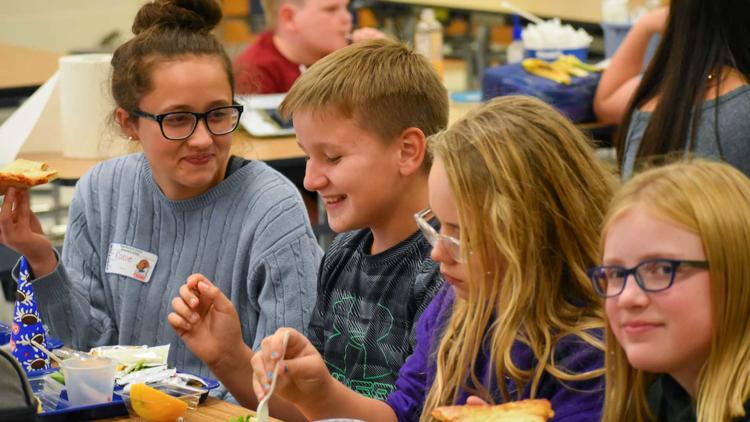 Start with Hello teaches students how to reach out to and include those who may be socially isolated as well as to create a culture of inclusion and connectedness within their school. 
Rappahannock County Elementary School held a special spirit week, which included daily themes such as Mix and Match Day (Mix and Match Your Friend List), Color Day (Link with Others), Sports Jersey Day (Invite Others to Join Your Team), Hello Hat Day (Say Hello), and Blue/Gold Day (Show Your Panther Pride). 
In addition, the students engaged in a variety of activities such as saying hello to someone they don't know and writing a positive message to someone.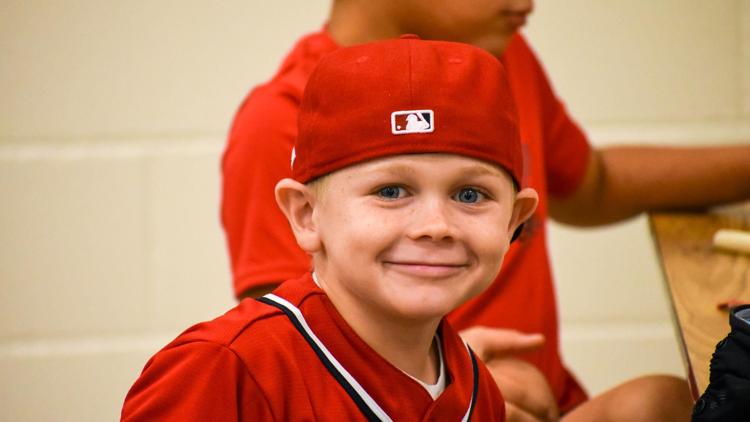 At the high school, the students participated in a kind gesture theme week: Handshake Monday, Hi-Ten Tuesday, Dap-it-Up Wednesday, First Bump Thursday, and Hi-Five Friday. In addition, the RCHS Peer Mentors and Teachers for Tomorrow students visited the elementary school twice during the week to eat lunch with the younger students.
— Holly Jenkins
Into the vineyard
A dozen students from the RCHS horticulture class were led on a tour of Gadino Cellars in Washington, where vintner Bill Gadino detailed the life cycle of grape vines and gave a demonstration on measuring the sugar content of grapes before harvesting. Students also had the opportunity to harvest grapes.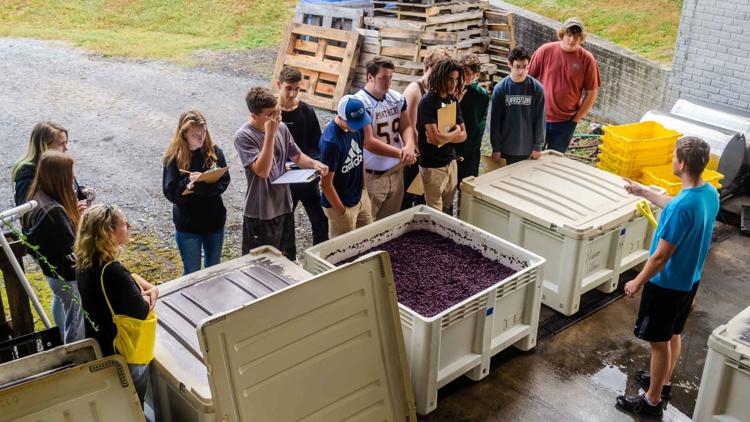 Winemaker Seth Marshall is seen here at the crush pad explaining the journey grapes go on after harvest, from de-stemming to fermenting. 
RCES SkyDome 
RCES students enjoyed visiting a special SkyDome Planetarium presented by MobileEd Productions — in their own gym, no less. The students viewed planets and stars projected across the ceiling of the inflatable enclosure as they learned about the universe.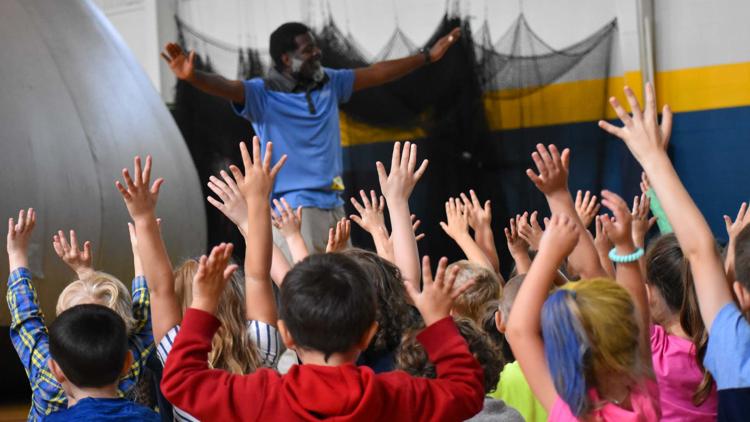 Later that evening, the SkyDome Planetarium held two additional showings for the community. 
RLEP (Rappahannock League for Environmental Protection) and Headwaters Foundation co-sponsored the learning opportunity.
WCDS to Angkor Wat 
Paul Larner, Chairman of the Board of Directors of WCDS, traveled recently to Lotus House, a community-based school in rural Cambodia. It was built 10-years ago by Carol Morale, a woman from Australia, and Sophia Yan, a monk from the local village.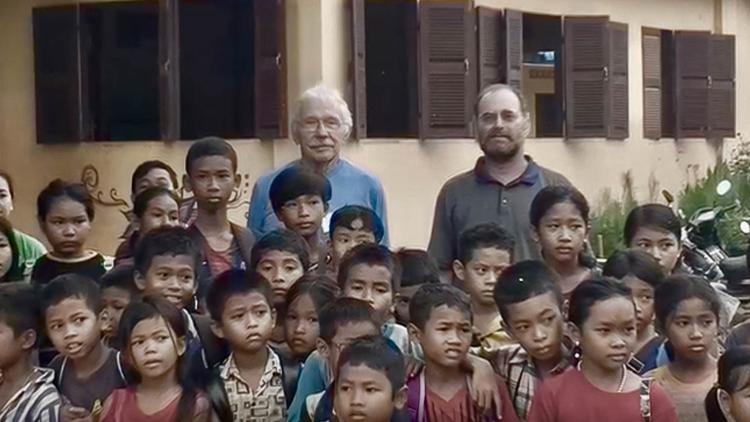 Larner became involved with Lotus House four years ago when he traveled to visit Angkor Wat, the world's largest religious monument — and from the 6th-12th century the world's largest city. In all of Larner's travels, he has never met a friendlier people, especially the children. Which prompted him three-years ago to make a contribution to build a two-bedroom guesthouse for visiting volunteers. This year he was part of a group of three English teachers, a videographer, and two physicians. 
WCDS students collected a mound of school supplies they asked Larner to share with students at Lotus House. He reports they were thrilled and although the differences between the students of Angkor Wat and Rappahannock are vast, they're more similar than one would think: the students work hard, their parents want what is best for their children, and the students respect their teachers. 
— Suzanne Zylonis