'The recovery from fifteen months ago is, frankly, almost incomprehensible'
Having overcome daunting multi-layered obstacles during the course of the past year perhaps it's not too surprising that Wakefield Country Day School hasn't let the unprecedented pandemic stop its forward momentum.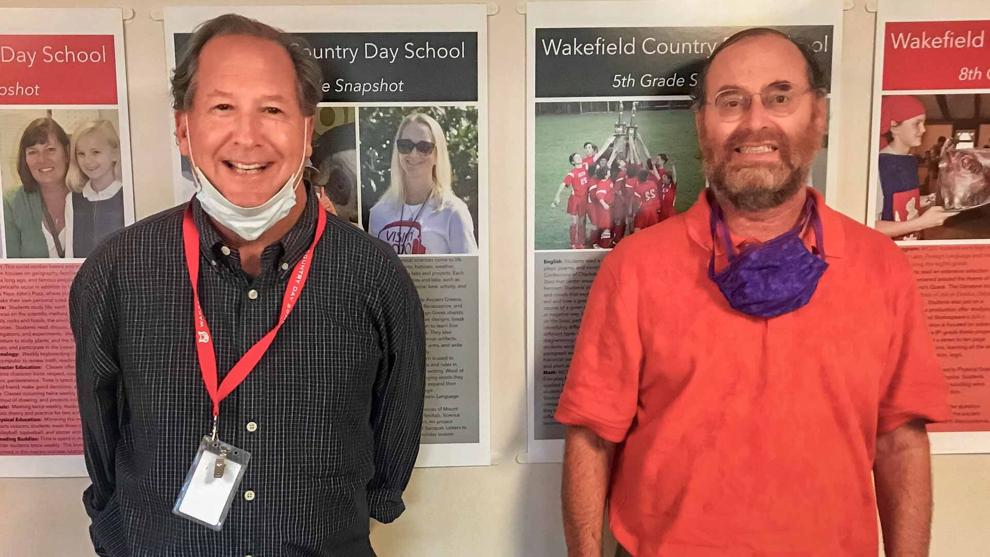 "As Woody Allen once said, a relationship — or a school — is like a shark. If it's not moving forward it dies," WCDS Board of Trustees Chairman Paul F. Larner observes in an interview.
Which is not to say that Larner, who has led a continuing months-long endeavor to right the Huntly independent school — the 5th largest employer in Rappahannock County — isn't himself amazed by the positive turn of events, to the extent he dares now say: "We're in strong shape."
"The recovery from fifteen months ago is, frankly, almost incomprehensible," admits the Slate Mills resident, "both on the enrollment front, on changes that we instituted at the school, on our community outreach program both through the adjunct faculty and the online speaker series on Zoom, [and] a new Head of School [Patrick M. Finn]."
Prior to Larner's appointment last year, and seemingly out of the blue, the Wakefield community received from its school board a two-page letter stating that unless a tremendous influx of money was raised in a few weeks' time WCDS would likely shut its doors at the end of the 2018-19 academic year. 
Since then, school alumni, families and friends united and a wealth of support funds poured into the school, providing as Larner put it at the time "a unique opportunity [for WCDS] to reinvent itself, while still sticking to its core principles."  
And reinvent itself the private school, founded in 1972, has done.
"Enrollment at its lowest point was 98," notes the chair, until almost overnight it has reached "over 150 beginning in September of this year. So it's a remarkable turnaround. We've raised over two million bucks in total during this 15-month period and instituted a lot of other changes to begin the course to put Wakefield on a long term solid future. Certainly a long path is still in front of us, but we feel fabulous about what we've achieved so far."
New to the Huntly campus this year is Finn, who has more than three decades' experience in leading private schools as a teacher, coach and administrator: The Canterbury School in Connecticut, St. Timothy's School in Maryland, and Foxcroft School in Middleburg, among others.
When Finn officially assumed the WCDS reins on July 1 from retiring head of school Jessica Lindstrom nobody knew what the current 2020-21 school year would look like.
"It's actually been a great challenge," Finn tells us. "It wasn't just a transition from Jessica to me and just kind of stepping in. In April, we really started talking about reopening and whether it was feasible and how we could do it. And I started working with a committee, who numbered about a third of the faculty, and we would meet each week and piece together information — the goal all along that the board had, that Jessica and I had, was to reopen if at all possible, if we could do it as safely as possible.
"We were reading articles in April that were 80 pages long on how to reopen," he recalls, "and then by July it was 'social distance,' 'wear a mask,' 'sanitize,' 'keep an eye on temperatures,' 'track people,' and it became much easier. So we learned a lot and we adapted a lot. And one of the things we've tried as a faculty to do since [opening] is [realize] we don't know how to do this well, we've never done it before, no one has, and just really work together to make improvements as we go. We've committed to a core plan, but we are flexible."
The school, at the same time, hired a full-time nurse for the course of the pandemic "so we have better medical advice right here," the head of school continues. "We're practical as anybody [with COVID]. It's probably going to happen to somebody in our community somewhere, if it's not on campus it might be a family member. We're expecting it. We have a plan for it. I will say the Rappahannock County Health officials have been awesome, really communicative, very helpful, open to phone calls, emails."
And while the ongoing pandemic has been "a major bump in the road," as Larner puts it, it's also "a little bit of a dual edge sword: it's helped our enrollment but it's provided real challenges in terms of additional costs."
Regarding enrollment, the chairman explains that most area public schools' combination of online curriculum and two- to- three days of in-person classes "is a challenge for a lot of families. And our approach has been to offer the full bore curriculum for both, so we're open five days a week for in-person instruction. And for parents who don't want to send their students in person we also offer online instruction.
"To my surprise," Larner says, "approximately 95 percent of the students are enrolled for live education. So at this point in time we only have about [seven or eight] online students."
"One of our big advantages," the chair continues, "have been limited class sizes. I couldn't tell you the number, but If you look at the ratio of square feet to students I've got to believe that we're very favorably situated. So two advantages we have over the public school environment are those kinds of flexibilities to limit class size and a large enough facility to disperse the students."
New to the WCDS campus this fall, where they've joined existing Huntly Scholars — the latter one of Wakefield's keystone achievements of late that provides up to full tuition for three years for 25 local students — are two small groups of Harlem Lacrosse and Oliver Scholars program students, most from New York.
Harlem Lacrosse is a school-based non-profit that changes life trajectories of at-risk youth through daily wrap-around academic support, mentoring, leadership training, college readiness career exploration, admissions counseling and lacrosse instruction.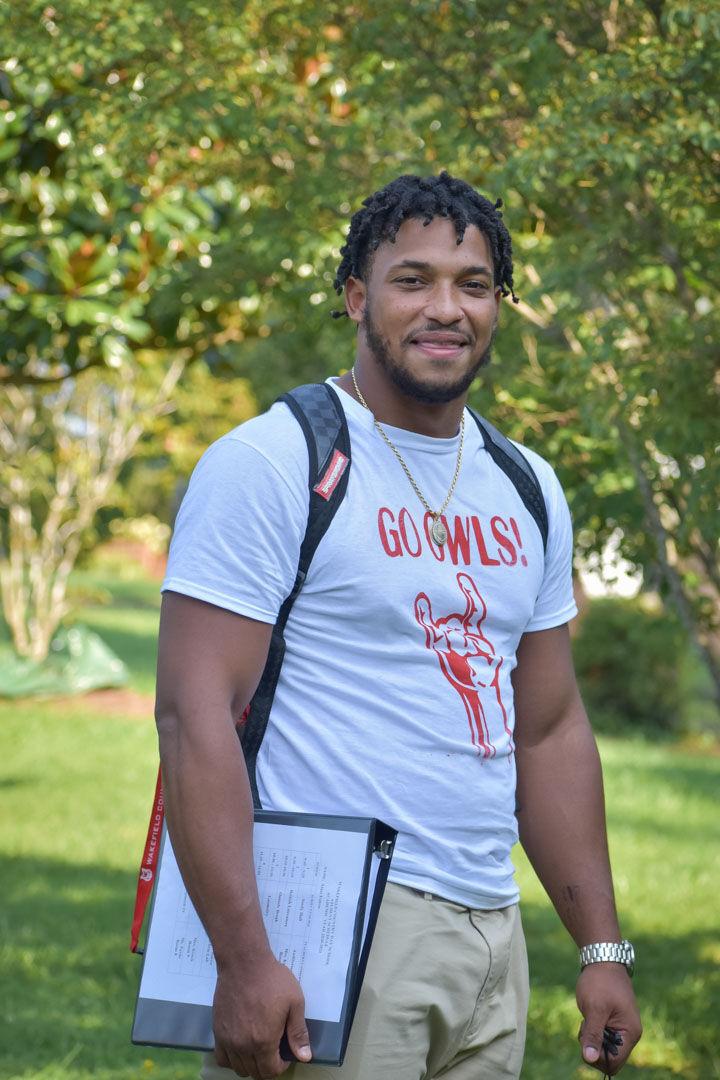 The Oliver Scholars program prepares high-achieving Black and Latino students from underserved communities for success at top independent schools and prestigious colleges. Like Harlem, the Oliver program provides crucial support for its chosen scholars to help them realize their full potential and ultimately give back to their cities, nation, and the world.
"The history is that we wanted to do this for quite a while," says Larner, explaining how "the diversity and cultural civil strife [that] erupted in this country in the spring" helped spur things forward for WCDS.
"Patrick Finn has a particular knowledge and background with these programs, so he was able to put us in touch with them and we now have three students from Harlem Lacrosse and two Oliver Scholars," he adds. "It comes at a considerable expense to the school because . . . we're providing full tuition and full board. But we thought it was a just cause and we also feel that it's a great attribute for our other students and the community at large. "
The scholars live in school housing that abuts the Huntly campus, supervised by a house mother.
"They've put kids in Exeter [in New Hampshire], Deerfield [in Massachusetts], all the big boarding schools," observes Finn. "They [the Harlem program] are using lacrosse as a vehicle to get these kids out of the city and into prep schools and then colleges."
One Harlem Lacrosse student studying in Rappahannock is Atari: "The quiet setting is a big difference from New York, but it's going to allow me to really focus," he says. "I really like being here at WCDS. The focus here is on being a scholar. It's the first time in my life I've been a student before I've been an athlete, and I know that this is going to help me in my future."
Arriving from Bolivia is 8th-grade Oliver Scholar Juliana: "I love it here because the classes are smaller than they were at my old school and that means I get to have a lot of one-on-one time with my teachers," she notes. "I know this opportunity is going to allow me to go farther than I ever thought possible."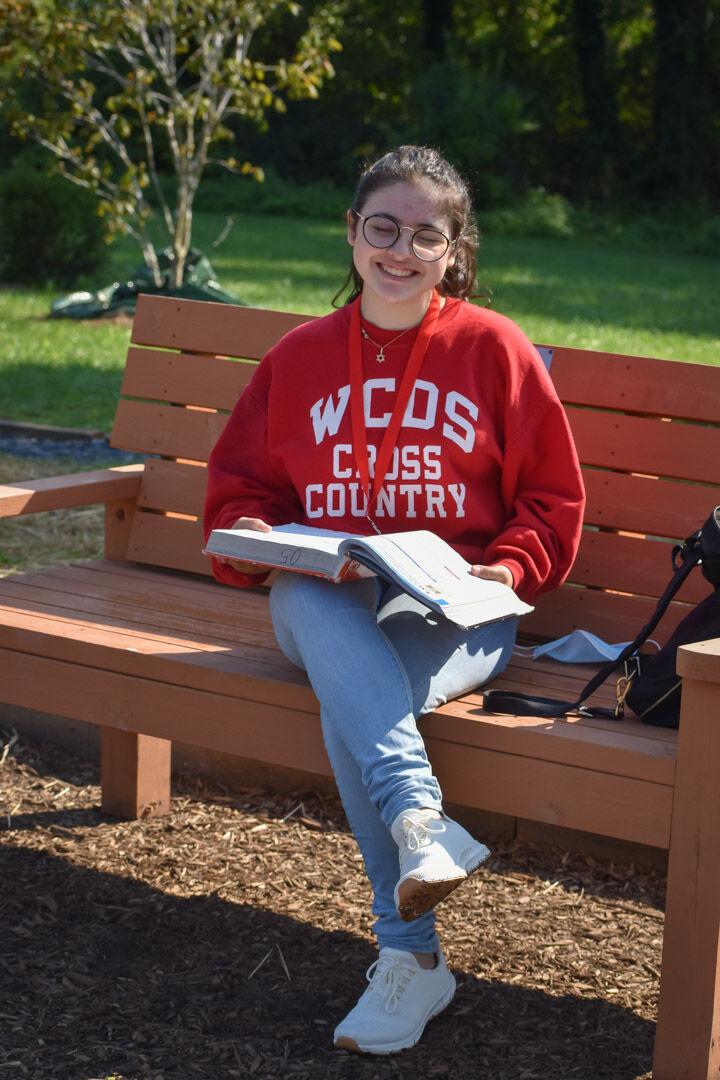 Juliana's mother, Laurent, wrote to WCDS upon her daughter's acceptance: "I believe that life can change in a blink of an eye. Your time, your decision, your [acceptance] letter have changed not only Juliana's life, but the lives of those around her and the lives of those who will be impacted by who she is and what she has to offer.  
"Juliana has the Bolivian Flag ready to go to school with her. Her luggage is ready, it is loaded with tools, strength, determination, and hope for a better today and a better tomorrow. We would like to thank you for this blessing! Thank you for the opportunity!"
---
Click here to sign up for the C-19 Daily Update, a free newsletter delivered to your email inbox every morning.