Wonderful Wednesday Day Camp kicked off on Wednesday, Sep. 23 with more than 100 Rappahannock County Public School students attending as either campers or camp counselors.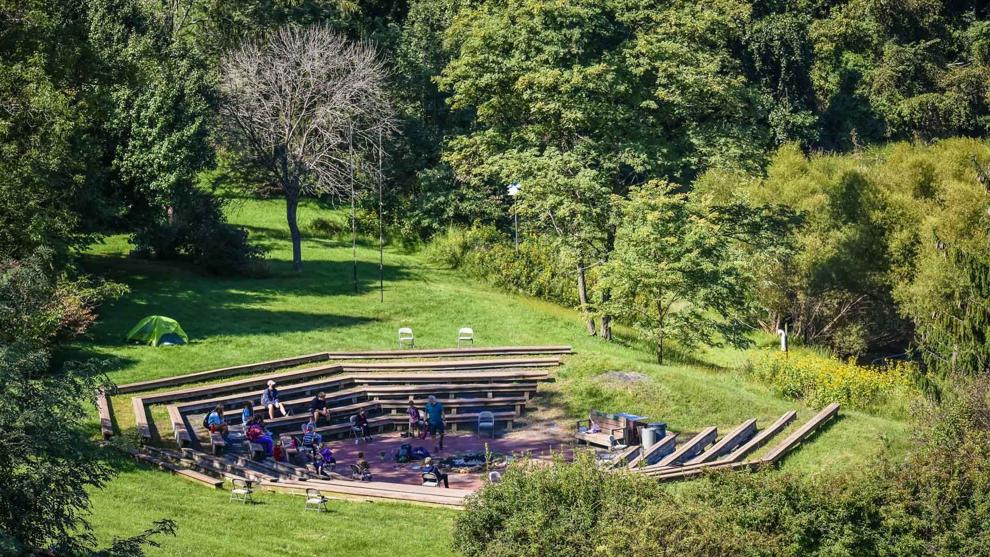 Held mainly outdoors at the spacious Northern Virginia 4-H Educational and Conference Center near Front Royal, students remained in small groups and were taught fun songs and silly sayings to remind each other of the safety protocols, such as staying 6 feet apart and wearing a mask.  
"Six feet away. Six feet away. 1-2-3-4-5-6, OKAY," chanted Jenny Kapsa, Wonderful Wednesday's Camp Director in addition to her roles as the Profile of a Graduate Coordinator and Family Financial Education Coordinator for RCPS.  
"Safety is our first priority, but we wanted to make it fun too," she said. Students were allowed to take masks breaks outdoors if they were a safe distance apart.
The camp, which runs most Wednesdays through mid-December, offers fun workshops such as hiking, outdoor cooking, fire making, line-dancing, story-telling, crafts, creative writing, and Commit to Be Fit exercises. 
Additionally, campers receive valuable homework support from Rappahannock County High School teen counselors and have the opportunity to make gifts for members of the Rappahannock community. The camp is offered free of charge for all elementary students, grades K-6, and employs RCHS students to serve as counselors and mentors to the younger campers.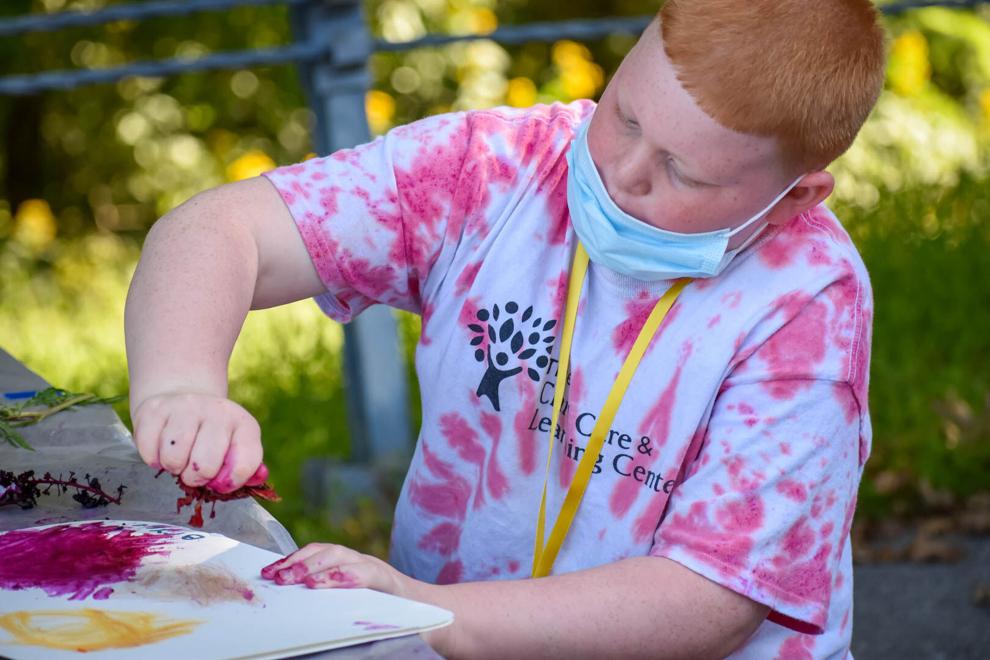 RCPS Superintendent, Dr. Shannon Grimsley, is thankful for students to have this opportunity while schools are closed for sanitization each week. "The Wonderful Wednesday program was a great solution to two major concerns--one, the social emotional needs of students after a long period of social isolation and two, the need for working families to have a quality option for the mid-week remote learning day," Grimsley said. 
---
Click here to sign up for the C-19 Daily Update, a free newsletter delivered to your email inbox every morning.
---
"The Wednesday program allows for structured study time, social interaction with peers, outdoor physical activity, creative expression, and teen mentorship of younger students," Grimsley continued. "I commend Jenny Kapsa and the Rappahannock Kids Coalition group for all their work in creating this program, and to the Board of Supervisors for seeing the value of the program and funding it with CARES Act dollars.  We are so grateful for this amazing collaboration." 
The RKC was formed in May when members of the Rappahannock community came together to create summer programs for Rappahannock youth in a time of stress for many kids and their families.  And now, with the hybrid or remote learning models in place, members of the RKC felt the need to support Rappahannock students and their families again by offering programming that would be fun, safe, affordable and would provide childcare and homework support.
The creation of the Wonderful Wednesday Day Camp has provided numerous benefits to the community as well. "This day camp is a true community effort that provides social, emotional and physical wellness for all involved," Kapsa said. 
"Local artists are supported by Rappahannock Association for Arts and Community to lead workshops for students that are fun and encourage new skills. RCHS students earn money by mentoring youth and directing camp activities. The 4-H Center, which allows for social distancing and outdoor programming, benefits from our business. And, RCPS bus drivers and cafeteria staff are employed on Wednesdays to drive buses to/from camp and prepare lunches for campers and counselors," she added. "It's a wonderful, happy and safe program that's beneficial to many."
---