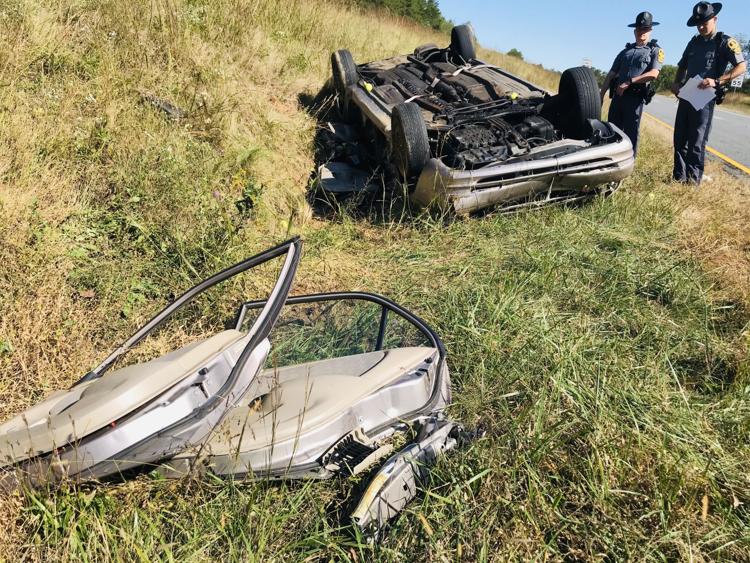 Two people were seriously injured early this Wednesday afternoon, including a 79-year-old male driver evacuated by Medevac helicopter, following a single vehicle rollover accident on the Culpeper side of Amissville.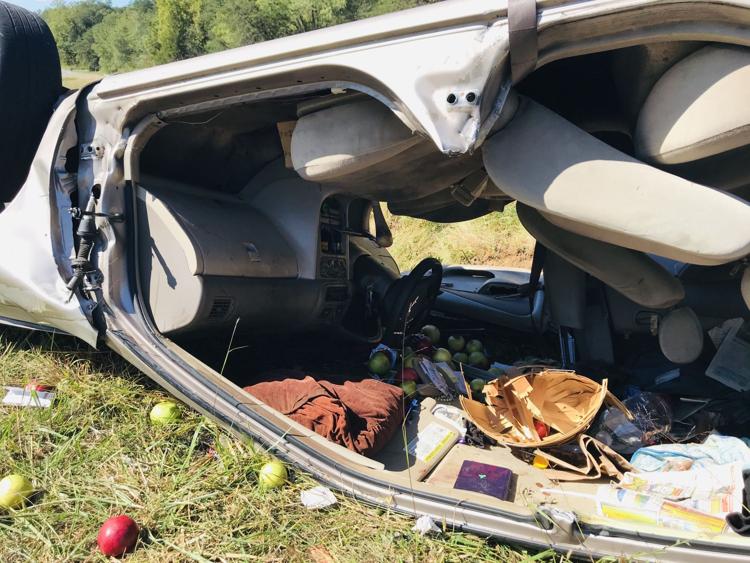 A lone female passenger was transported by Amissville Fire and Rescue for emergency treatment. Their identities and conditions are unknown. Virginia State Police troopers responding to the accident told the Rappahannock News that the driver of the Toyota Corolla, who wasn't wearing a seatbelt, accidentally veered into a loose-gravel gulley stretching dangerously for several yards along the immediate right shoulder of Route 211 East. The deep, unsteady asphalt caused the driver to lose control of his vehicle, which crossed both of the eastbound lanes and rolled several times before stopping upside down in the grassy median.
Two doors of the Corolla had to be removed by Amissville first responders to free the driver and passenger, the latter wearing her seatbelt. Numerous personal belongings, including a bushel of apples, were scattered throughout the accident scene. Two apples landed on top of the overturned undercarriage. The troopers said it is urgent that VDOT repair the loose shoulder as quickly as possible to prevent a similar accident, which one officer said was difficult to avoid in this instance.