Gas stations busy as residents stock up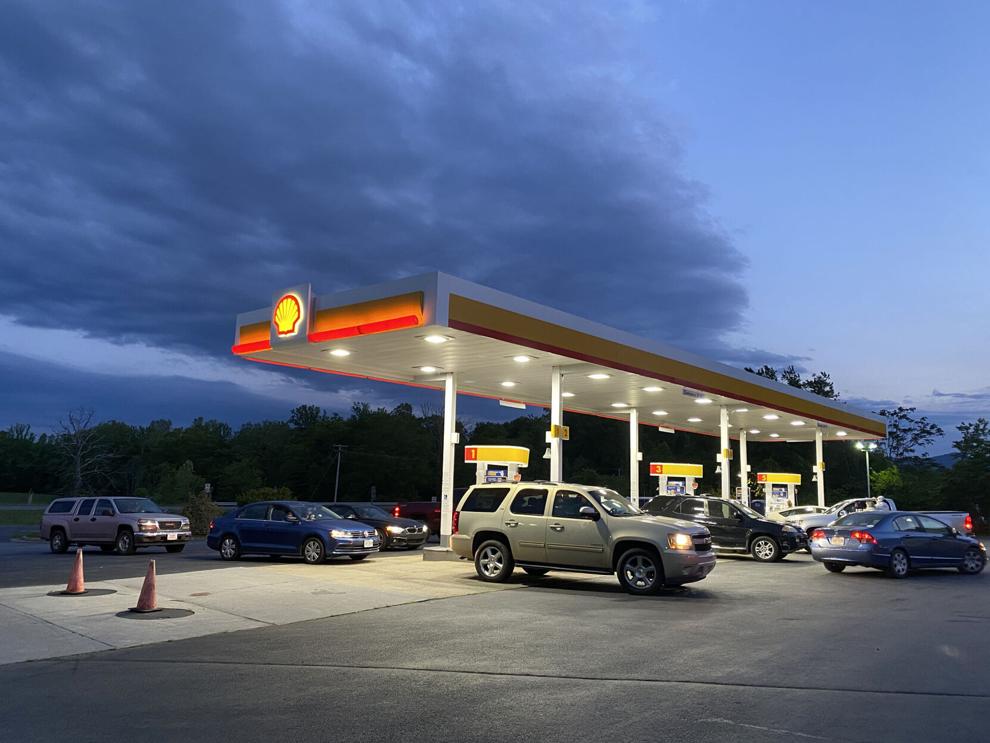 Gov. Ralph Northam has issued a state of emergency to address gasoline supply disruptions in Virginia following a rise in gas prices and some panic buying after a temporary shutdown of the Colonial Pipeline, which supplies much of the fuel for the East Coast.
The emergency declaration allows state agencies to issue environmental and other waivers as required by the state for gasoline distribution. The order also provides increased flexibility and funding for state and local governments to ensure adequate fuel supply.
"This emergency declaration will help the Commonwealth prepare for any potential supply shortages and ensure Virginia motorists have access to fuel as we respond to this evolving situation," Northam said in a statement.
On Tuesday afternoon and evening in Rappahannock, gas stations were bustling. At the 211 Quicke Mart, at one point a long line of cars backed up on to Route 211. Nearby in Culpeper, lines also formed at stations and at least one ran out of regular fuel.
In the Norfolk/Hampton Roads area, and along the Outer Banks of North Carolina, gas stations were reporting they'd run out of gas Tuesday and others were limiting how much you can purchase at one time.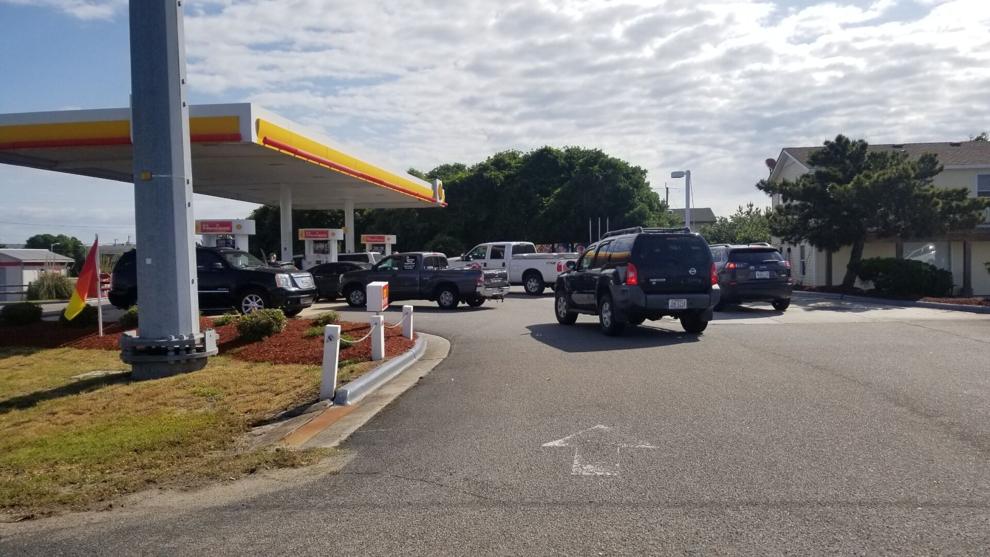 AAA forecasts gas prices to keep climbing this week in reaction to last weekend's cyber attack on the Colonial Pipeline, which runs from Texas to New York Harbor and supplies about 45 percent of the motor fuel used on the East Coast.
"At this time, some lateral lines have reopened, but there is no word of when the mainline, including the gasoline line, will be operational," AAA said in a news release. Colonial Pipeline officials have said they expect to be fully operational by the end of the week.
Nationally, average prices jumped to $2.98 on Tuesday morning, with prices in the D.C. area averaging about $2.89.
AAA said if the trend continues, the national average will be the most expensive since November 2014, the last time we saw average prices at $2.99 and higher.
"This shutdown will have implications on both gasoline supply and prices, but the impact will vary regionally. Areas including Mississippi, Tennessee and the East Coast from Georgia into Delaware are most likely to experience limited fuel availability and price increases ... ," said Jeanette McGee, AAA spokesperson. "These states may see prices increase three to seven cents this week."
Colonial Pipeline says it is working with cybersecurity experts and federal agencies to get its supply line back up and running. The company said in a statement that one of its lines, Line 4, from Greensboro, North Carolina to Woodbine, Maryland is operating under manual control for a "limited period of time" while existing inventory is available.
Industry analyst Patrick De Haan with the price-tracking company Gas Buddy says while the pipe itself is operational, the computer network that supports it has been taken offline.
"There's gasoline in the pipeline but it's not moving. The computers that control the pipeline have been shut down proactively from my understanding," he said. "Motorists are in some cases making the situation worse by panicking and hoarding gasoline."
In response the pipeline ransomware attack, U.S. Environmental Protection Agency Administrator Michael Regan on Tuesday issued an emergency fuel waiver to help alleviate fuel shortages in states whose supply of reformulated gasoline has been impacted by the pipeline shutdown.
EPA has waived the federal Reid vapor pressure requirements for fuel sold in Reformulated Gasoline areas of Virginia, District of Columbia, Maryland and Pennsylvania to facilitate the supply of gasoline. The waiver will continue through May 18.
AAA also urges against panic-buying and offers some tips to conserve fuel:
Plan ahead to accomplish multiple errands in one trip, and whenever possible avoid high-traffic times of day.
If you own more than one car, use the most fuel-efficient model that meets the needs of any given journey.
Remove unnecessary and bulky items from your car. Minimize your use of roof racks and remove special carriers when not in use. It takes more fuel to accelerate a heavier car, and the reduction in fuel economy is greater for small cars than for larger models.
Minimize your use of air conditioning. Even at highway speeds, open windows have less effect on fuel economy than the engine power required to operate the air conditioning compressor.
In hot weather, park in the shade or use a windshield sunscreen to lessen heat buildup inside the car. This reduces the need for air conditioning (and thus fuel) to cool down the car.