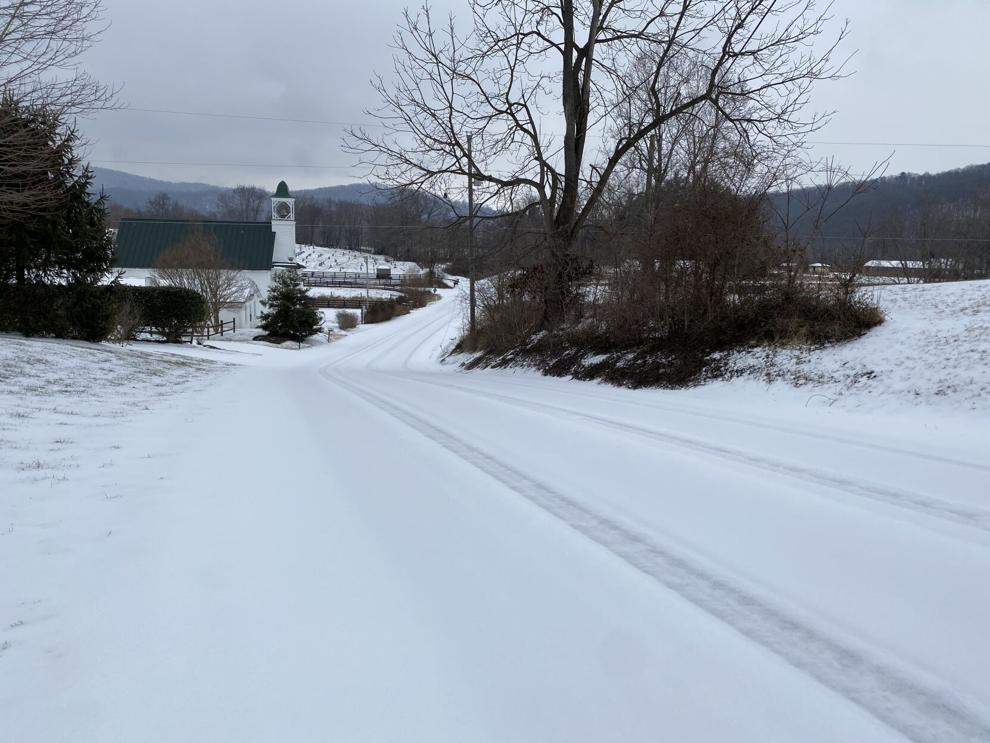 Deep snow did not materialize as forecast, but that doesn't mean roadways aren't potentially treacherous this morning in Rappahannock County.
Snow and sleet have spread across the county and the Culpeper District of the Virginia Department of Transportation (VDOT) reports that road conditions are deteriorating. From Interstate I-66 to our north to I-64 to our south, and most primary highways and secondary roads in between are snow-covered and slick. 
VDOT crews are focusing their snow-removal operations on primary highways as bands of precipitation are forecast to continue through the morning. Once the storm ends and main roads are safely passable crews will shift their efforts to secondary roads.
The weather should improve by afternoon, although more wintry mixed precipitation could fall for a few hours overnight tonight. At this time, no power outages are reported in Rappahannock County.
VDOT urges the public to avoid travel during the storm. Roads will remain slick and, if sleet and freezing rain continues, there is a danger of trees and debris falling onto the roads. Those who must be on the road during the storm should reduce speed, increase following distance and use VDOT's free 511 tools to find out about road conditions along the route.
 VDOT's Customer Service Center is open 24 hours a day to answer questions and take reports of roadway hazards. Call 1-800-FOR-ROAD (367-7623) or contact us online at https://my.vdot.virginia.gov.
Additional information about winter-weather preparations and response can be found at www.virginiadot.org/travel/snow.asp. Local updates are posted to Twitter.com/VaDOTCulp and the district's snow emergency webpage.
The Culpeper District includes the counties of Rappahannock, Madison, Culpeper, Fauquier, Albemarle, Fluvanna, Greene, Louisa and Orange.