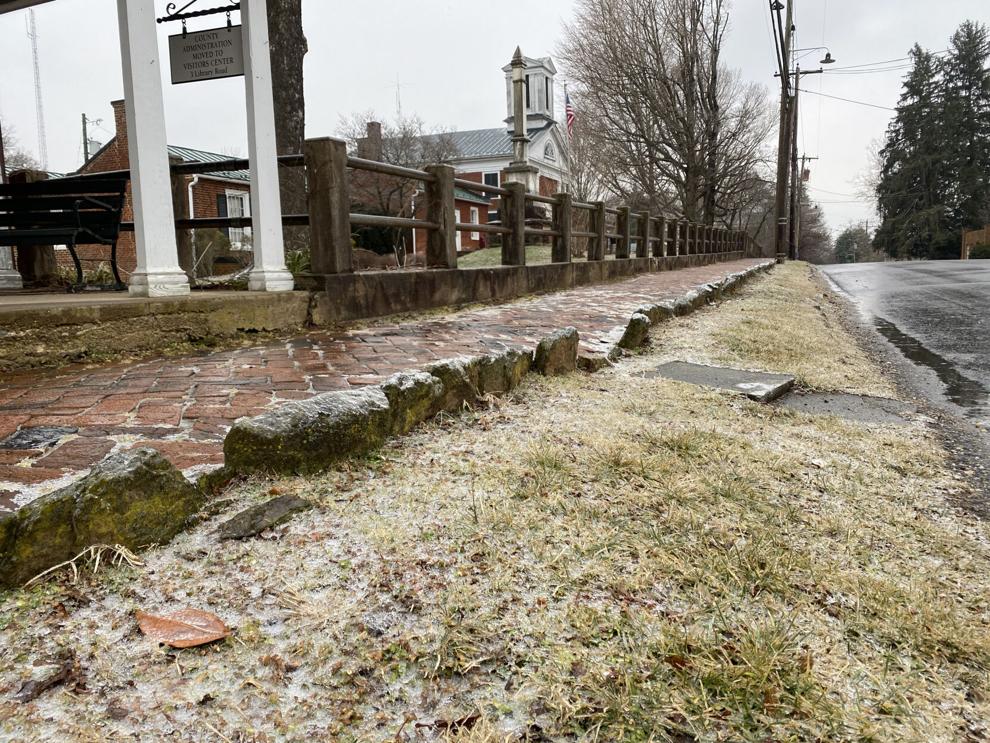 Freezing rain and sleet continues to fall across Rappahannock County early Saturday afternoon, with  temperatures remaining below freezing. In fact, temperatures are not expected to rise above the 32 degree mark until 10 a.m. tomorrow (Sunday).
For this reason, the Virginia Department of Transportation (VDOT) is advising the public to stay off the roads during the duration of the winter storm. "There is no safe way to travel when freezing rain and ice are on the roads," says VDOT.
Meanwhile, VDOT crews are deployed across Rappahannock County spreading salt and sand; the salt is helping melt any ice on the roads and sand increases traction. Crews will continue working around the clock to keep roads safe for Rappahannock's emergency responders and others who must be out on the roads during the storm.
The good news is that the freezing precipitation should end by 8 p.m. tonight (Saturday).
However, behind the current weather system impacting the county today into Sunday morning is another storm system projected to impact the county early next week. Rappahannock residents should keep a close eye on weather forecasts since that weather system also has the potential to disrupt travel early next week. 
Unlike today, however, high temperatures on both Monday (Presidents' Day) and Tuesday — when the next storm is predicted to arrive in the county — could reach the low 40s. 
Otherwise, no power outages have been reported in Rappahannock County as of 1:30 p.m. due to today's storm. That isn't the case south and east of Culpeper and Fredericksburg, where ice buildup has been more extensive, according to Rappahannock Electric Cooperative (REC).
In those areas the number of outages currently reaches into the thousands.
---
---