Several thousand Rappahannock County residents are still without power this evening, several hours after powerful thunderstorms passed through the REC service territory, all told leaving nearly 10,000 members without power in the region. Crews report multiple downed trees, broken poles and downed lines. Crews are responding to repair damage and restore service as quickly and safely as possible.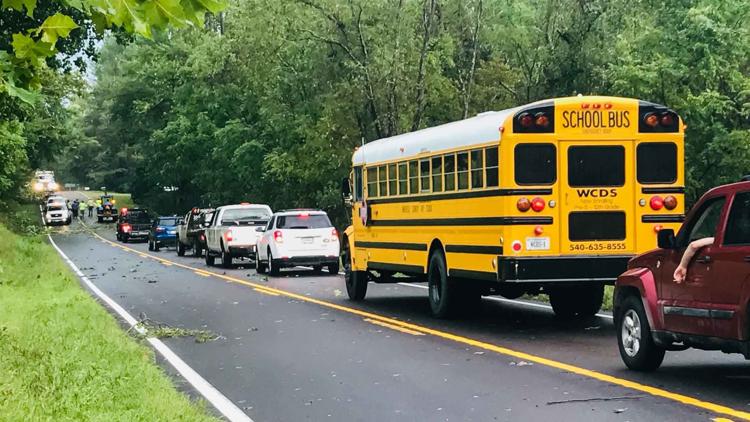 The largest single outage affecting 500-plus customers is in the Castleton area near Scrabble, where several downed trees caused blockages on Sperryville Pike, as seen in these photos. 
A dispatcher at the Rappahannock County Sheriff's Office this evening said he was not permitted to pass along any reports of storm damage or traffic blockages to the Rappahannock News.