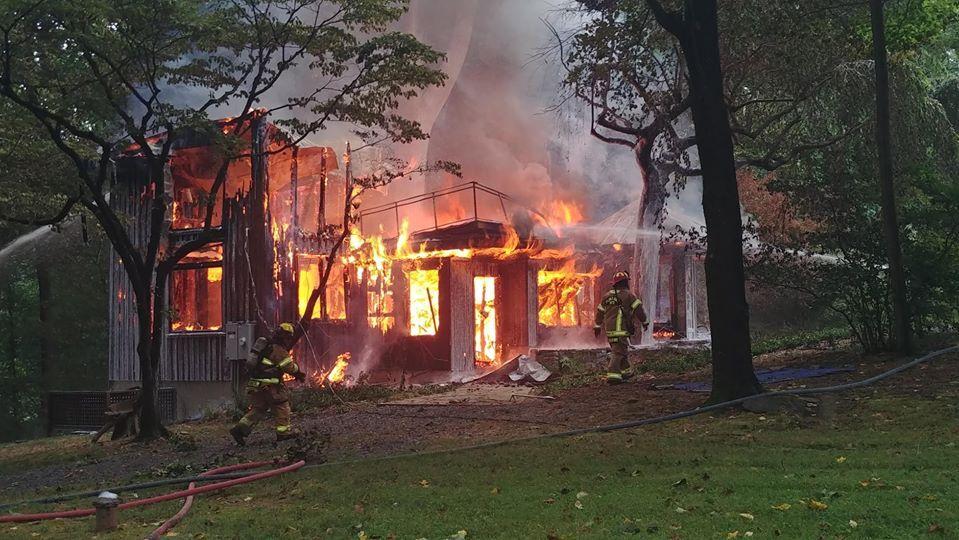 The Sperryville Volunteer Fire Department reported that at 4:08 p.m. on Wednesday, during the height of an electrical storm that blew with a fury into Rappahannock County, a Sperryville area home on Rolling Road was consumed by flames.
"Fire and Rescue companies from around Rappahannock County were dispatched . . . for a working structure fire," the department stated on its Facebook page. "A Rappahannock County deputy sheriff was the first to arrive on the scene and reported heavy fire conditions in the residence. The house was unoccupied at the time of the fire."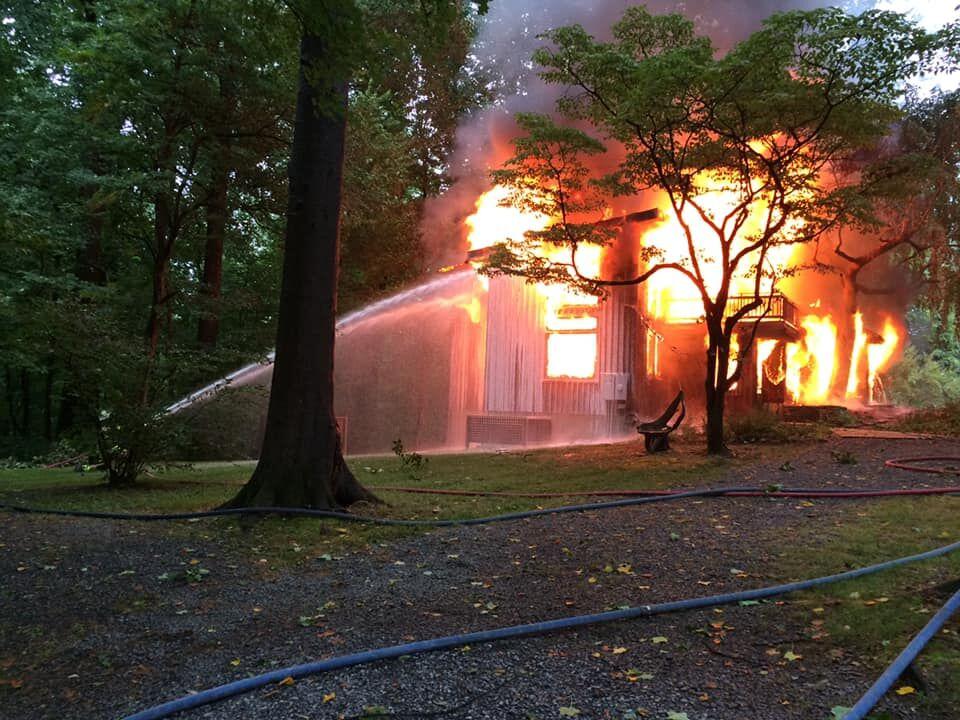 The department added that Culpeper County fire personnel "were instrumental in helping setting up a sustainable rural water supply by pumping out of a local creek . . . . Fire Suppression took about 4 1/2 hours and consumed approximately 6,200 gallons of water before the fire was declared out."
Former Rappahannock County artist Jeanne Drevas wrote to the Rappahannock News from her home in Oregon to say that "lightning struck" her former home, "my creation and it has burned to the ground."
She said the new owners had "upgraded and added more wondrous twisty sticks and the like. They are devastated. I feel as if a child of mine has gone MIA."
Drevas said many people were able to visit the unique home during various house and art tours.