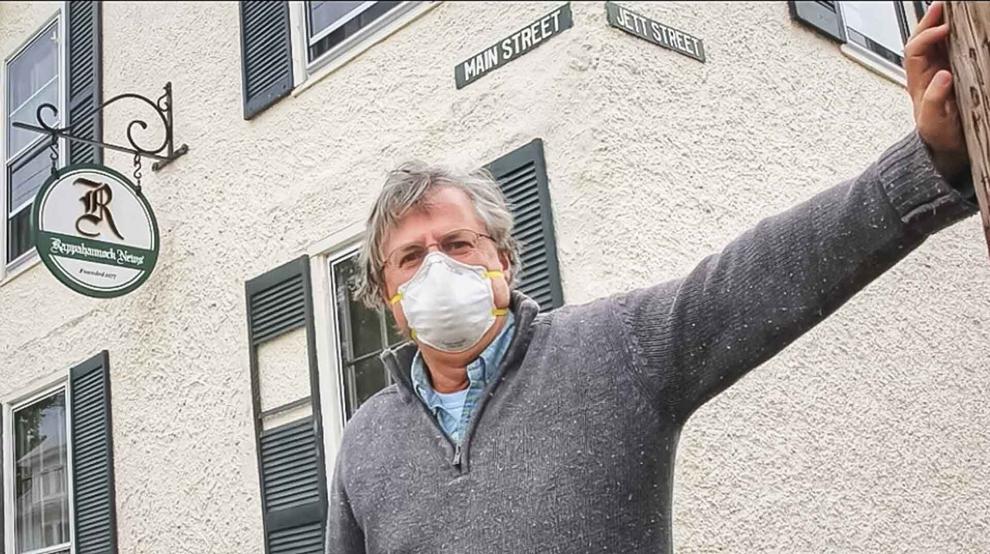 Comment articles reflect the opinion of the writer, not the Rapp News. Reply below or by writing a letter to editor: editor@rappnews.com.
I read with interest John McCaslin's way-too-modest announcement of his departure as editor of the weekly Rappahannock News, published way-too-humbly on page 9 of Thursday's print edition.
You may have missed it; news organizations often avoid writing about themselves (and as a former editor I understand why).
Just two of John's paragraphs focused on himself, his decision to return to Montana (where he began his 40-year journalism career) and his abiding love of Rappahannock. The rest introduces his successor, the highly capable Rachel Needham. More on that later.
John's already left town, the rascal. But in reviewing his award-winning tenure as the editor, let's note, too, the significance of this change in leadership to the community and the value of quality local news reporting.
John's appreciation for Rappahannock, its people and values showed up each week with solid news reporting and memorable photography. For much of his time, John was the lone full-time journalist reporting on county matters.
Small-town weekly editors (and publishers) are on the job 24/7/365, with scarcely a break. As editor, McCaslin managed to walk the fine line between being part of the community and community watchdog. He earned respect from been-here's and come-here's, conservatives and liberals, even folks with a beef about the news.  
He was honored as the state's top weekly news photographer in 2019, awarded Best in Show by the Virginia Press Association for a spot news photo of stricken firefighter Nick Billups. That same year the Virginia Coalition for Open Government awarded McCaslin the FOI Media award for his savvy use of the Freedom of Information Act (FOIA) in reporting on the Little Washington post office.
John's eclectic career (White House press corps, syndicated columnist, broadcast anchor/talk-show host and best-selling author) served him well as our local editor. During the pandemic, John mustered on despite his own at-risk health, documenting COVID's impact and helping the weekly adapt as it offered daily e-newsletters and text messages.  
We'll miss the elegant entertainment of his photographer's eye. John's interests in history brought such illuminating features as a visit to Herbert Hoover's Rapidan Camp in Shenandoah National Park, memories of a moonshiner's cabin, and the severe mistreatment of a young Black slave at the hands of the owners of Montpelier off FT Valley Road. I appreciated John's skills as a moderator when he and the News joined the nonprofit Foothills Forum in our jointly hosted community forums.
John described the critical importance of local news in a Q&A with the press association: "The same thing it was from day one, 'The need to know.'"
Of note is the otherwise unrelated departure of Patty Hardee, who McCaslin described as "a highly competent stringer who covers county government and courts." Rapp at Home's gain, as Patty steps in as executive director, is the newspaper's loss.
Meanwhile Rachel Needham, who arrived in Rapp last summer as a full-time Report for America staffer, has her hands full as she takes the editor's reins. Rest assured; she's a quick study who fits into the newsroom seamlessly. A gifted writer, Rachel has top-notch news instincts: Relying on FOIA to document last August's deadly revival-related coronavirus outbreak at Casanova Pentecostal Church in Castleton, documenting then-candidate Bob Good's incomplete financial reporting, introducing us to local women with guns.  
Though we bid a warm adieu to John, know that our news-reliant community is well served having Rachel aboard.
The writer, co-founder and chair of Foothills Forum, lives outside Washington.