RCHS-Football-four-seniors-web.jpg
Photographer: Luke Christopher

Updated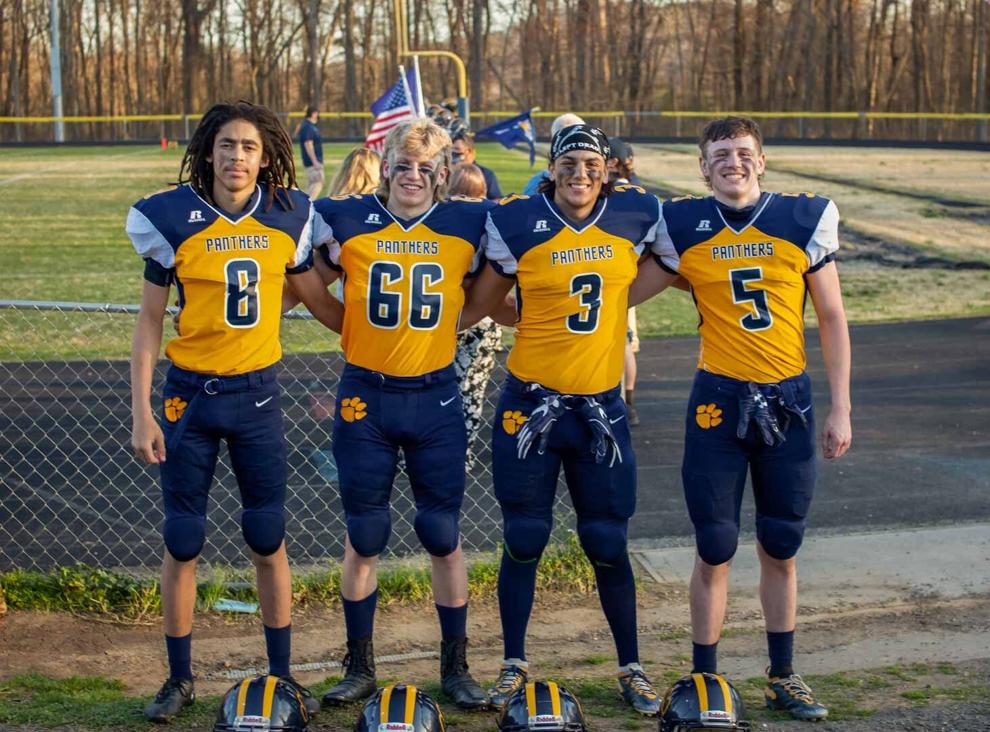 As featured on
Friday night's football game started on a somber note, with Austin Clem, Rappahannock Panthers' lineman, suffering a broken leg in the opening kickoff. The Bath County Chargers handed Rappahannock High School its second loss of the season, finishing the game 27-8.
Rapp News and Foothills Forum are continuously covering the impact of COVID-19 on our community. Sign up to have the C-19 Daily Update delivered to your inbox every morning.
Click here to sign up...
Community support for the nonprofit, nonpartisan Foothills Forum provides research and reporting about Rappahannock County matters, in collaboration with the Rappahannock News.
Here's our work so far...
Right Now
54°
Mostly Cloudy
Humidity:

45%

Cloud Coverage:

60%

Wind:

8 mph

UV Index:

7 High

Sunrise:

06:34:20 AM

Sunset:

07:50:58 PM
Today
Cloudy skies early, then partly cloudy this afternoon. High near 60F. Winds WNW at 10 to 15 mph.
Tonight
Clear skies. Low near 40F. Winds WNW at 10 to 15 mph.
Tomorrow
A mix of clouds and sun in the morning followed by cloudy skies during the afternoon. High 63F. Winds NW at 5 to 10 mph.