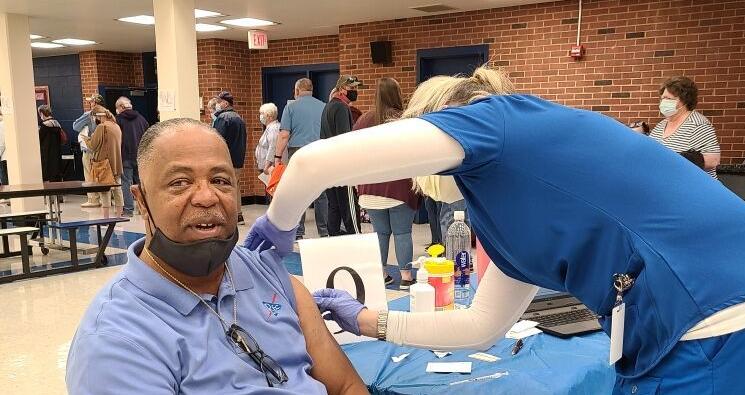 As featured on
Mirroring national and state statistics, the amount of white area residents who have received coronavirus vaccines far outnumbers the number of minorities vaccinated. Also similar to national trends, local Black leaders are attempting to educate citizens on the vaccine's safety and necessity. 
Rapp News and Foothills Forum are continuously covering the impact of COVID-19 on our community. Sign up to have the C-19 Daily Update delivered to your inbox every morning.
Click here to sign up...
Community support for the nonprofit, nonpartisan Foothills Forum provides research and reporting about Rappahannock County matters, in collaboration with the Rappahannock News.
Here's our work so far...
Right Now
61°
Mostly Cloudy
Humidity:

42%

Cloud Coverage:

61%

Wind:

9 mph

UV Index:

5 Moderate

Sunrise:

06:35:47 AM

Sunset:

07:50:01 PM
Today
Sunshine and clouds mixed. High 61F. Winds WNW at 10 to 15 mph.
Tonight
Clear skies. Low near 40F. Winds WNW at 10 to 15 mph.
Tomorrow
Intervals of clouds and sunshine. High 61F. Winds WNW at 10 to 15 mph.