In the course of doing research for these last three columns on bird declines, I visited Last Resort Farm, owned by long-time Rappahannock County residents John Beardsley and Steph Ridder. Both have served on the steering committee of Virginia Working Landscapes since the organization was formed in 2010. As I mentioned in my last column, VWL is a landowner-driven conservation program based at the Smithsonian Conservation Biology Institute (SCBI).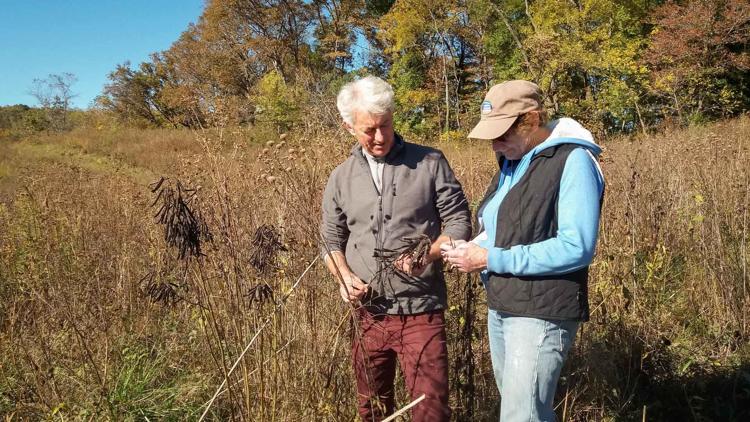 "What is distinctive about Virginia Working Landscapes is the working part of it," Beardsley says. "It's really about reconciling conservation with production, whether that's forestry or grazing or haymaking . . . and how you can continue to have a productive landscape that's also biodiverse," Beardsley says. "I think that's what really sets VWL apart from other organizations."
The farm's 157 acres, which straddle the Rappahannock River, is a mix of pastures for the couple's horses, "hay fields" planted in mostly nonnative cold-season grasses (which another farmer cuts for his cows), and some forest. An SCBI team of scientists, led by VWL director Amy Johnson, had been studying grassland birds during the breeding season at Last Resort and other VWL sites for years, conducting surveys throughout the season. In 2014, they started studying overwintering bird populations at these sites, publishing the results of this groundbreaking study in August. (For more on the studies and VWL, and how to help grassland birds, go to vaworkinglandscapes.org.) 
Five years ago, Beardsley and Ridder chose to naturalize 13 acres of their farm that lie on the Fauquier side of the Rappahannock. Wanting to support pollinators and grassland birds, which the couple knew were having an especially tough time, they decided to plant the field in 14 native wildflowers and four grasses — side oats gramagrass, Virginia wild rye, purple lovegrass and little bluestem.
As VWL director Amy Johnson noted in another interview, large, contiguous grasslands — 30 or more acres — are necessary for a healthy, stable, diverse community of grassland birds, but maintaining even small plots of grass mixed with forbs helps grassland and other bird species. Such meadows offer birds shelter and attract insects that many birds feed on, and the insects also pollinate plants that produce fruit and seed for many species of birds.
When Bearsledy and Ridder showed me the meadow in early October, we found milkweed, wild bergamot, black-eyed Susan, purple coneflower, ironweed, wild senna and other plant species that offer seed or fruit. Some native and nonnative plants, including shrubs, that were not in the seed mix the couple used have also come into the meadow on their own.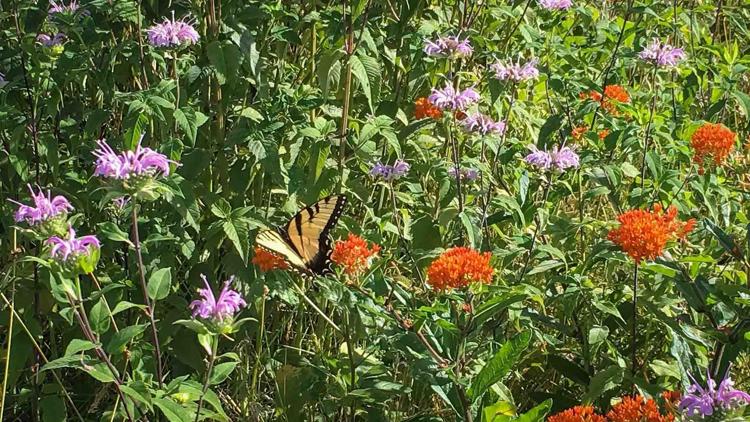 In 2014, the VWL team of scientists added a study of overwintering grassland birds, collecting data on the effect of plant diversity and structure, as well as timing of field management on these species. Along with other sites, they collected data from what is now Last Resort's pollinator meadow the winter before it was naturalized, then two winters after that. 
The 2015 annual report on the farm's pollinator and breeding-bird surveys lists 59 breeding-bird species, 53 bee species and 74 plant species. The bird species included 15 of conservation concern, as designated by Partners in Flight (a network of organizations engaged in landbird conservation). Also recorded were 16 species of grassland or shrubland birds targeted for study by VWL because they depend on these habitats and are therefore considered important components of the grassland communities.
Beardsley says that one of the main reasons he and his wife like being members of VWL is the information exchange among landowners and scientists. Like many other VWL members, the couple have served as citizen scientists themselves, helping with VWL surveys on their property. 
The couple also enjoy the "spirit of friendly competition" among the landowners, mostly about "what bird and pollinator species were found and in what quantities," Beardsley says. A vulnerable species, the American Bumble Bee (Bombus pensylvanicus), was discovered during one survey. "We lit up the internet for an afternoon," Beardsley says, attributing the find to the "amazing concentration of pollinators," with great diversity among the species, that year and to an astute citizen scientist who participated in the survey. 
In summarizing the effect on bird populations from creating the pollinator meadow, Beardsley notes an improvement in species richness, "especially in the grassland species." While a lot of birds, including indigo buntings, were already nesting in trees and shrubs, more grassland birds started to appear. "The biggest difference was in the winter bird count," he adds.
"The field was obviously supporting a big population of overwintering birds. . . . multiple individuals of a dozen species versus one species up in the fescue field." Ridder also noted they were seeing new species, such as blue grosbeaks, at various times of the year. 
The first winter after the field was naturalized, the study team found 34 species, five of which were of concern: red-headed woodpecker, field sparrow, eastern towhee, northern flicker and yellow-bellied sapsucker. Four targeted species were also reported: field sparrow and American kestrel (grassland birds), and eastern towhee and eastern bluebird (shrubland birds).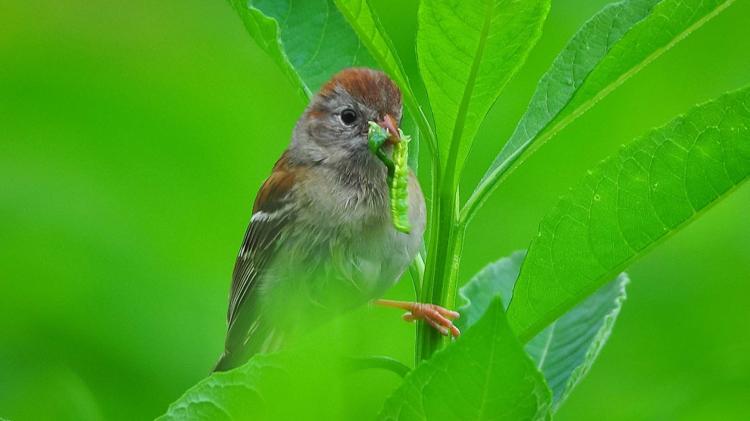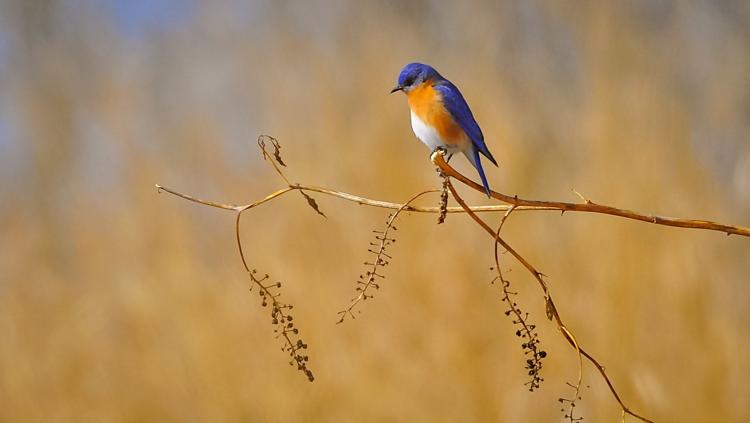 The top three most-common winter birds were song sparrow, savannah sparrow and American goldfinch. For comparison, VWL also surveyed a field on the farm that is predominantly fescue and found only five bird species — none were species of concern or targeted species. As Ridder notes, "Fescue was thought to be one of the reasons that some of the grassland birds were declining."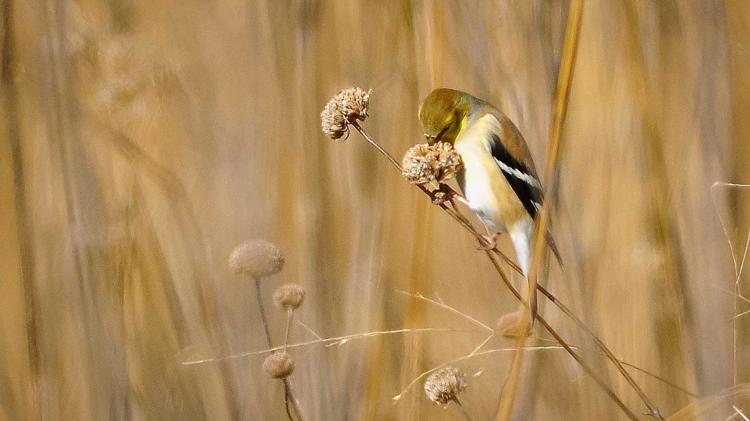 Managing the pollinator meadow, which the couple has done through burning, "is really complicated, time consuming, and labor intensive," Beardsley admits, adding that they "have as much trouble with native invasives as nonnative invasives." Native wingstem, which grows in dense masses, is especially prolific near the river. While this species just popped up and was not in the original seed mix, it does provide nesting sites for grassland birds as well as food: caterpillars for adults and young during the breeding season, and seeds in fall and winter.
To further help grassland birds, the Last Resort's owners cut their hayfields in late July or early August — after the peak breeding time for most grassland birds. Beardsley acknowledges that not everyone farming hay can wait that late. They've also been burning only half of the pollinator meadow each winter, leaving the other half to feed and shelter overwintering birds. 
Johnson's study of such birds indicates that the couple's management strategies are best for the winter-bird population and gets birds that breed in the grasslands off to a good start in the spring. With funding help from Friends of the Rappahannock, the couple also planted about 500 trees along a buffer on the Rappahannock side of the river, excluding their horses from the area with electric wire, and are planning to do more riparian restoration.
© 2019 Pam Owen
---
VWL and PEC co-host film on beavers
Virginia Working Landscape joins Piedmont Environmental Council in hosting a free screening of "The Beaver Believers" at 7 p.m. on Jan. 10 at Little Washington Theatre. It's not clear how much grassland Virginia, which historically was dominated by forest, had before humans arrived. And naturally occurring ponds are also not common in the commonwealth. But for thousands of years before humans arrive, many ephemeral ponds were created each year by beavers — nature's engineers — in the process of building their dams. Eventually, most fill in with soil and start trending back to forest, in the interim becoming grasslands and shrublands, which are critical for many of our native birds and pollinators.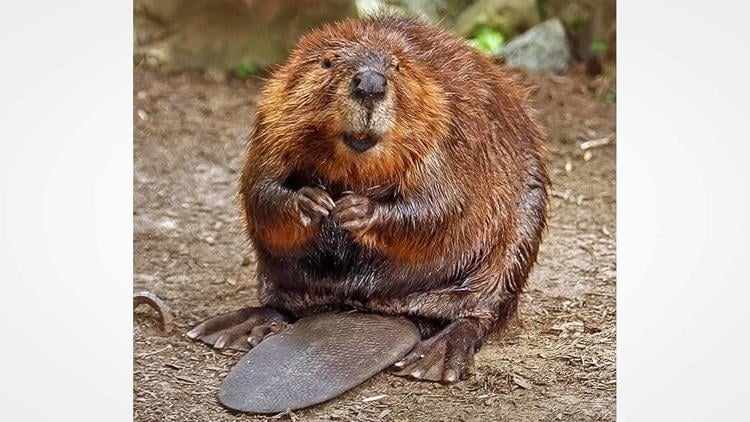 The film delivers "the urgent yet whimsical story of an unlikely cadre of activists who share a common vision: restoring the North American Beaver, that most industrious, ingenious, bucktoothed engineer, to the watersheds of the arid West," according to the VWL website. "As a keystone species, beaver enrich their ecosystems, creating the complexity and resiliency our watersheds need to absorb the impacts of climate change. Beavers can show us the way and even do much of the work for us, if only we can find the humility to trust in the restorative power of nature and our own ability to play a positive role within it."
Following the film is a Q&A session with regional experts on this native water engineer. View a trailer of the film at thebeaverbelievers.com. No registration is required; for more information, go to vaworkinglandscapes.org/events.